The List of European Countries Reporting Rape Crisis From Migrants Is Rising Dangerously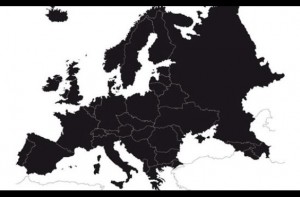 One of the more harrowing stories out of the New Year's Eve celebrations from around the globe came out of the country of Germany. Just weeks after German Chancellor Angela Merkel was distinguished by TIME as being the person of the year — largely for her willingness to open German borders to migrant refugees — the country saw a shocking number of reported rapes and sexual assaults. By reports, over 1,000 men allegedly terrorized females in various German cities on New Year's Eve.
German police, stunned at the turn of events that developed with increased frequency over a number of hours, called the unprovoked attacks "a completely new dimension of crime." A prominent German police chief was shortly fired thereafter for his perceived mishandling of the threat.
But it would seem that Germany is far from the only European nation to see a severe and horrifying spike in sexual assault violence in recent weeks. The Daily Mail is now reporting that assaults have been carried out in Sweden, Finland, Austria, and Switzerland as well; in the city of Kalmar, Sweden along, 15 women has reported sexual misconduct to local authorities.
The police spokesman for Kalmar, Johan Bruun, told the Daily Mail, "We are aware of what happened in Germany but we are focusing our investigation on what happened in Kalmar."
The effort on the ground in Germany by law enforcement has been significantly ramped up since news of the New Year's attacks made front pages of the international media. 31 suspects have been detained by federal officers; many of the individuals across all of these countries have been identified by authorities as asylum seekers or migrants from places like Iraq and Northern Africa.
A German refugee worker revealed, "The perception of refugees has changes with each new incident like this. Most people used to have sympathy for them, but that is changing, you can see it in people's attitude and hear it in the way they talk about foreigners."
According to the Daily Mail, members of Austrian police have also been accused of allegedly covering up a series of attacks in the city of Vienna.
Have a tip we should know? tips@mediaite.com