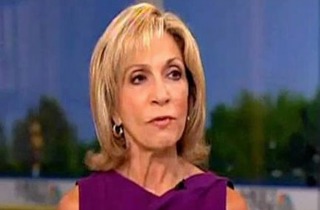 The Washington Post published a Eugene Robinson column on Tuesday that was basically a copy-and-paste of an op-ed the paper already printed over the weekend by MSNBC's Touré.
Both Robinson and Touré's thesis is that the indiscretions of young black men are treated differently from those committed by their white counterparts. (What they really mean is that inner-city black men from low-income families aren't judged the same as middle-class suburban white ones, an apples-to-oranges comparison, but that's neither here nor there.)
In Robinson's column, he states that the police force in Ferguson, Mo., does not reflect the racial makeup of the city's population. "African Americans make up 67 percent of the population of Ferguson, Mo., but there are just three black officers on the 53-member police force…" Robinson writes.
It's a true statement that's been repeated by Andrea Mitchell on NBC's Meet the Press; Cedric Alexander, president of the National Organization of Black Law Enforcement Executives, on ABC's This Week; and Rep. John Lewis (D-Ga.) also on Meet the Press, according to PolitiFact.
The St. Louis Post-Dispatch reported that "only 7 percent of the city's commissioned police officers are black." KSDK News Channel 5 reported the same.
USA Today published a list of "5 things to know about Ferguson police department." The first thing to know was that "The demographics of the Ferguson police do not represent the community."
It's a statistic thrown out as if its an injustice that's self evident. Mitchell and Congressman Lewis said it without any context, apparently assuming their viewers would just know what to do with it.
It means nothing. If it does, no one seems capable of clearly explaining why.
How would a more-black police force make a difference? Potential police misconduct is potential police misconduct. What about a police force with officers that are only biracial? (I hope they'd all look like Grey's Anatomy's Jesse Williams.)
Ferguson Mayor James Knowles has said the racial disparity in the police department is because "a lot of young African American people don't want to go into law enforcement."
Is that a problem? If it is, someone should explain how to fix it. Instead, reports and newsmakers refer to the only-three-black-cops fact as if it's a sad truth that confounds us all– like Mario Lopez's TV career.
There are a lot of things to be troubled about in Ferguson, where an 18-year-old unarmed black man was shot six times by a white police officer.
If a mostly-white police force is one of them, no one has given a clear reason for it.
[Image via NBC/screen grab]
— —
>> Follow Eddie Scarry (@eScarry) on Twitter
Have a tip we should know? tips@mediaite.com