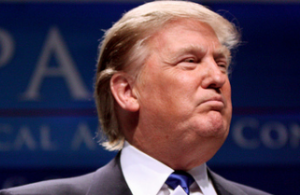 The Republican National Convention is taking place in a few weeks. The event has received significant attention because of its location in the city that is home to this year's big NBA championship winners and possible protesters have also received unwanted attention from the FBI.
From actual Republican lawmakers and figureheads, though, the lack of attention is very evident. Politico took note and tried to find out why. Here's what they found:
With the convention less than a month away, Politico contacted more than 50 prominent governors, senators and House members to gauge their interest in speaking. Only a few said they were open to it, and everyone else said they weren't planning on it, didn't want to, or weren't going to Cleveland at all — or simply didn't respond.
They listed Trey Gowdy, Mark Sanford, Sean Duffy, and Carlos Curbelo as some of the GOP leaders who have no intention of attending the convention. Gowdy is taking his family to the beach that day, in fact.
When they pressed further, Republicans explained that they thought it was best to steer clear of Donald Trump.
Stuart Stevens, the political strategist who helped with the 2012 RNC, said that with a 70% disapproval rating, Trump is too dangerous to be associated with, even though speaking at political conventions can launch entire careers.
Politico pointed out that their investigation shows one thing for sure: The party has finally found something to unify over.
[image via Gage Skidmore]
For more from Lindsey, try Twitter or Facebook.
Have a tip we should know? tips@mediaite.com