The Takeaway! Public Radio Show Scoops MSM With First Michael Hastings Interview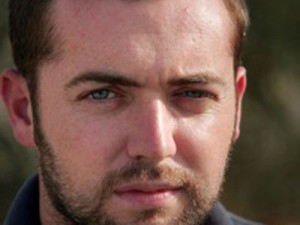 Everyone has been talking about General Stanley McChrystal after the now-infamous Rolling Stone article was released, now resulting in President Obama's acceptance of his letter of resignation. Not many, however, have bothered to talk to Michael Hastings, the writer of the controversial story that started this mess – except for John Hockenberry and Celeste Headlee at The Takeaway, who scooped everyone when they interviewed him yesterday morning.
The national morning radio show scored an eleven minute interview with Hastings, who was still in Afghanistan. During the segment he stated that he feels Obama lost control of the situation in Afghanistan almost a year ago, and that the article was a reflection of that. Citing the statement issued by McChrystal, in which he apologized for giving the interview to Hastings but didn't deny the tension captured in the article, Hastings said the unrest felt by the General and the troops is "undeniable."
Hastings spent between April 15 and May 15 with McChrystal and his team developing the story, with continued contact for additional reporting from that time until the story broke. When asked about reports that painted McChrystal in a different light, Hastings insisted that it was a case of journalistic spin in previous stories that have made the General seem more on-board with the mission:
"In the past the General has given pretty good access to a number of journalists, and I believe those journalists… were interested in a flattering profile of the General, which assures you more access in the future. I understand that, but it's not something I'm interested in doing."
At the end of the interview, Hockenberry asked Hastings what he would ask President Obama if he had the chance:
"Here's the question to ask: What do you mean when you say we're withdrawing in July 2011? That's the question to ask, because that's very unclear, and the military doesn't think we're withdrawing in July 2011 but the White House keeps saying, 'No, we are.'"
Congrats to The Takeaway for nabbing this interview before anyone else thought to. And needless to say, McChrystal's replacement, General David Petraeus, probably won't be sitting down for any heart-to-hearts with Hastings anytime soon.
Have a tip we should know? tips@mediaite.com