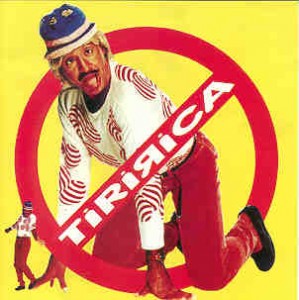 I fervently believe that no one should be discouraged from running for political office, no matter what their background or occupation. For example, when Kristin Davis ran for governor in New York last week, I was all for looking at her past as the madame of an escort service not as a moral failing, but as proof of impressive business acumen. That's why I say good on Brazil for letting a clown run for Congress. And no, I'm not making some kind of political statement. We're talking an honest-to-goodness clown named Grumpy. And when I'm told that Grumpy received more votes than any other candidate, I say good on him. Of course, Brazil does have their limits. They've found one reason not to allow Grumpy the Clown to assume office: the guy may be completely illiterate.
From the Miami Herald:
"The Sao Paulo Electoral Court held a closed-door exam for the clown turned congressman-elect on Thursday to determine if he meets a constitutional mandate that federal lawmakers be literate.

Francisco Silva became famous as Tiririca – 'Grumpy' in Portuguese – and received about 1.3 million votes, nearly twice as many as the next-highest vote-getter in last month's congressional elections.

His campaign videos drew millions of viewers on the Internet, with slogans such as 'It can't get any worse' and 'What does a federal deputy do? Truly, I don't know. But vote for me and you'll find out.'"
Yes, it's just like the character of Krusty the Clown, who battled the stings of illiteracy in the early days of The Simpsons. Of course, there are some key differences. Krusty just wanted to be a children's entertainer, not help run a country. Also, that was a cartoon. Not something happening in the real world. Right now. As I type this.
But how did Brazil's policy-makers realize Grumpy might not be able to read? I mean, it's not like people in Congress actually read the laws they're signing. Did he accidentally fill his flower spray with vodka instead of water because he couldn't read the label or something?
Actually, it seems the controversy started when people noticed discrepancies in Grumpy's handwriting. Brazil, which is 10% illiterate, has a rule that elected officials need to be able to read, so they forced Grumpy to take a reading test yesterday. The final ruling is expected sometime today. Until then, Brazil—and the world—will wait with bated breath. We will wait to see if this shining exemplar of democracy will be allowed, as the people decreed, to help his country move forward and… blah blah blah. I was going to write something inspirational here but, frankly, what's the point? It's not like Grumpy's gonna read it.
Anyway, the real victims of this story (besides Brazil's dignity) are the nation's political satirists and cartoonists. And we thought Stephen Colbert was gonna have it rough.
Check out some of the campaign ads that made Grumpy a star below.
(via Foreign Policy and Cyriaque Lamar)
Have a tip we should know? tips@mediaite.com