This Exists: NJ State Senate Candidate Ken Del Vecchio Offers Anti-Abortion Version Of Saw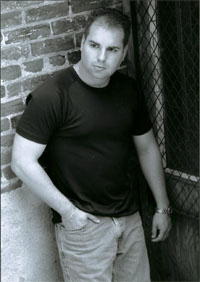 Ken Del Vecchio, a former municipal court judge and criminal lawyer who is currently has his eye on the New Jersey State Senate, is a terribly busy man. When he's not campaigning, he's making films, such as, for example, a satirical work on the life of President Barack Obama (O.B.A.M. Nude) which, last year, resulted in his eventual resignation. At the time, Talking Points Memo described the oeuvre as "a movie about a coke-addled college student who sells his soul to the devil in order to impose his socialist will on the country." So, like The Smurfs movie, but not in 3D.
Now, Del Vecchio has focused his talents on The Life Zone, a parody of the Saw franchise wherein a trio of young women are held in a room for seven months until they give birth to the children they had planned to abort. Del Vecchio wrote and produced the film himself. How does he find the time?
If you happened to miss the film's premier at the Hoboken Film Festival last weekend, do take a moment to viddy the trailer now:
A brief biography of Del Vecchio on Fairleigh Dickinson University's site describes him thusly:
Often headlined as Renaissance Man, Kenneth Del Vecchio has been the subject of hundreds of national magazine and newspaper articles. He has been called The Next John Grisham, Jack of All Trades, Master of All and The Triple Threat: Prosecutor, Producer, Politician by print and television media.
The particularly laudatory biography is echoed on his IMDB profile, which reveals it was penned by someone named "Frances Teacher." Del Vecchio's wife, Francine, has also had some involvement in her husband's movies.
h/t Village Voice
Have a tip we should know? tips@mediaite.com