'This is So Much Garbage': O'Reilly Backs Coulter, Blasts 'Snowflake Fascists' in Podcast Tirade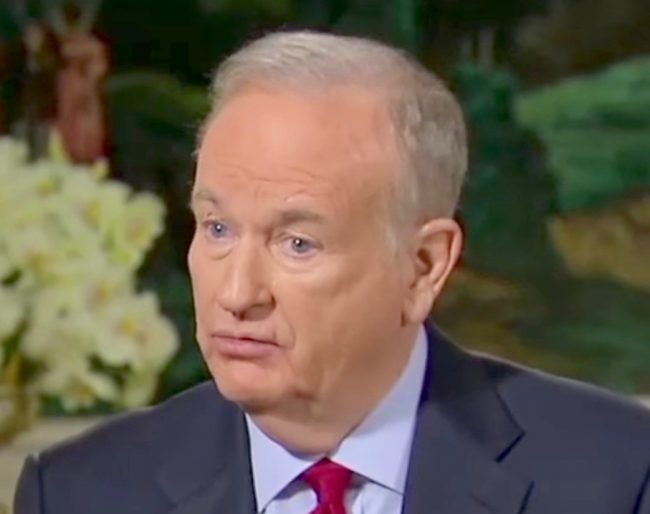 Earlier, we posted about Bill O'Reilly stating his opinion that there is currently an "assault on conservative voices." O'Reilly said he planned to return to the subject after "doing our research."
Twenty-four hours later, the research was apparently done — as O'Reilly tackled the subject in more detail, focusing on the cancellation of Ann Coulter's speech on Thursday at UC Berkeley.
In a three-minute long portion of his podcast Wednesday, the recently ousted Fox News host railed against "snowflake fascists on college campuses," as well as one college administrator whose views on the subject O'Reilly considers "dangerous."
O'Reilly quoted Ulrich Baer, a Provost at NYU, who penned a New York Times op-ed supporting students who oppose speakers such as Coulter.
Baer wrote:
As a scholar of literature, history and politics, I am especially attuned to the next generation's demands to revise existing definitions of free speech to accommodate previously delegitimized experiences. Freedom of expression is not an unchanging absolute. When its proponents forget that it requires the vigilant and continuing examination of its parameters, and instead invoke a pure model of free speech that has never existed, the dangers to our democracy are clear and present.

We should thank the student protestors, the activists in Black Lives Matter and other "overly sensitive" souls for keeping watch over the soul of our republic
O'Reilly took umbrage with the term "delegitimate,"
"So you don't have any right to say something that's quote unquote 'de-legitimate,'" O'Reilly said. "And this is what is being taught in the nation's schools. This is New York University. This guy's a Provost, it's outrageous. Dangerous."
He added.
This is so much garbage, I can't believe it.

Now, what this guy is saying is that free speech is not an unchanging absolute. It's the old evolution of the Constitution, and that we in the precincts of academia, will decide what's worthy speech, and what isn't.

We know that Ann Coulter's ideas are de-legitimate. That's what he uses, de-legitimate.

He would say the same thing about me, okay?

Therefore, not worthy of being heard. This is fascism, totalitarianism, Stalinism.
Listen to the segment here, via O'Reilly's wesbite.
[featured image via screengrab]
——
Follow Joe DePaolo (@joe_depaolo) on Twitter
Have a tip we should know? tips@mediaite.com
Joe DePaolo - Senior Editor