This Week in Why Rio Is Screwed: Top Security Firm Fired Days Before Olympics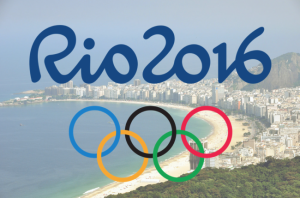 We really should start rolling these out as an official segment of Mediaite, because it seems like every few days we cover the newest debacle that has shaken Rio leading up to the 2016 Summer Olympic games.
This time, the controversy stems from a top security firm that has been fired just days before the Opening Ceremony.
The services of Artel, a privately-owned security firm tasked with keeping patrons and visitors of the Olympics safe, were terminated by the Brazil Ministry of Justice Saturday. The ministry identified, "incompetence and irresponsibility" as the prime reasons for the move in what is just the newest uncertainty facing 500,000 visitors, athletes and vendors.
Artel was under contract to hire 3,400 new workers for the start of the games.
They hired only 500.
Yahoo Sports breaks down the main responsibilities of the Artel team:
These staff members were going to be responsible for screening visitors outside each Olympic venue. X-ray machines and body searches are now going to be handled by local police forces to secure areas that are expected to have tens of thousands of screaming fans.
While there are still an expected 85,000 security forces expected to patrol the Rio area as the games begin later this week, the Artel flap is just the newest mess facing the host country of Brazil.
Just last week, athletes from Australia showed up to their lodging to find them "uninhabitable," decrying the decrepit conditions that included, "significant plumbing and electrical concerns." The mayor or Rio responded to the complaints of the Australians — and this is true — by sarcastically remarking they would, "put a Kangaroo there to make them feel at home."
Do you need a quick run down of the litany of other issues why these Olympics games shouldn't be happening facing Brazil? I'll directly quote myself from June 29th:
You can add on top a Presidential impeachment, a crippling recession, a shockingly corrupt political-business scandal over state-run oil, violence over eminent domain, a national shrinking GDP, Zika, a dead jaguar, world class athletes staying home, un-pacified favelas ripe for attacks against police, and efforts to extinguish the Olympic torch.

Oh, and the rowers for Olympic events will be navigating through human feces water.
Sports!
—
Have a tip we should know? tips@mediaite.com