Thousands of State Department Staffers Worried About Trump and Tillerson's Leadership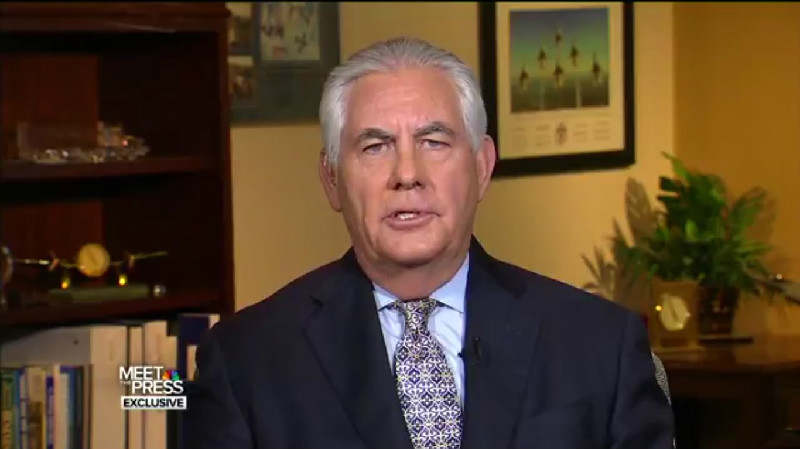 The State Department conducted a survey amongst its staffers concerning the direction of the agency, and the results weren't pretty: thousands of the employees indicated they are worried about the future, "with some expressing particular concern about lack of support from the Trump administration and Secretary of State Rex Tillerson," according to the Wall Street Journal.
The WSJ obtained a copy of the survey, which was ordered by Tillerson to help with a reorganization of the State Department, and is set to be released to the agency on Wednesday.
The report compiled responses from more than 35,000 State Department and U.S. Agency for International Development employees, many of whom "indicated longtime frustration with the way the agencies function, including poor technology and duplicative and redundant processes that make frequent workarounds necessary."
State Department staffers also raised concerns "about the Trump administration and about Mr. Tillerson's leadership."
The report says that "[people] do not speak optimistically about the future," and the "absence of a clear vision of the future allows room for speculation and rumor about what the future could bring, such as further USAID integration into DOS [Department of State] or the militarization of foreign policy."
Tillerson recorded a video to accompany the report:
"I want to reiterate that we began this process with no preconceived notions about the outcome," Mr. Tillerson will say in a video message accompanying the release of the report, according to a transcript. "Our goal is, and always has been, to address challenges to the way our department operates. Your honesty and candid input is deeply valued as we devote our energy to building a better State Department."
The WSJ notes that frustrations with the direction of these agencies are longstanding, but Tillerson's slow learning curve, delays to fill positions at the State Department, and a lack of a foreign policy direction from the White House have exacerbated grievances.
[image via screengrab]
—
Follow Aidan McLaughlin (@aidnmclaughlin) on Twitter
Have a tip we should know? tips@mediaite.com
Aidan McLaughlin - Editor in Chief