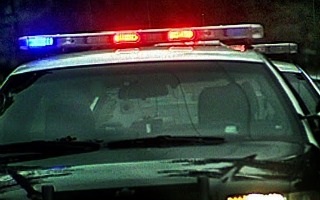 Three police officers in Durango, Colorado could be facing an investigation after leaving an insulting voicemail on a local reporter's phone.
Chase Olivarius-McAllister told Jezebel that a few weekends ago, she called the police department for a routine inquiry by The Durango Herald about their crime statistics. Deputy Sergeant Zach Farnam called her back with the requested info, but shortly after he thought he hung up, he and two other officers had a highly-unflattering conversation about her appearance:
Farnam: My wife worked at the Herald. She fucking hated that bitch.

Officer 2: She hot?

Farnam: Not hot. I mean, she's got an OK body. I mean…

Officer 1: Giant boobs.

Farnam: Fucking giant, dude. I mean, not like quadruple Ds or anything. But at least a solid set of Ds, probably double Ds.

Officer 1: You know what? It's that UK fish and chips. UK women have big tits. It's how they're…how they're grown over there. I don't know why.

Officer 2: She is, uh…

Officer 1: Why do they have fucked up teeth? I dunno, but it happens.

Farnam: I didn't look at her teeth. But she doesn't have like a real pretty face at all.

Officer 1: She's from the UK. She's got huge tits.
McAllister initially ignored the rest of the message, thinking it was just dead air, but when it was pointed out by her editor, she was "appalled" by what she heard.
"I felt incredulous that people who are in uniform, on the job, and trusted with protecting the public could express so much contempt for women," she said. "The misogyny is horrifyingly casual. How can such attitudes not affect their police work?
McAllister received a call later from Sheriff Sean Smith, who agreed that the conversation was "unprofessional," and said he was taking the incident "very seriously."
You can listen to the audio here:
[image via shutterstock]
— —
>> Follow Ken Meyer (@KenMeyer91) on Twitter
Have a tip we should know? [email protected]