Three NBA Squads Refuse to Stay in Trump-Brand Hotels… and Mark Cuban's Team Is One of Them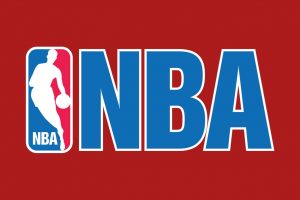 According to league sources, three NBA teams are refusing to stay in Trump-brand hotels this year as a result of the controversial name on the door.
The Milwaukee Bucks, Memphis Grizzlies and Dallas Mavericks "have moved away from Trump hotels in New York City and Chicago, which bear Donald Trump's name through a licensing agreement," according to ESPN.
The Mavericks are owned by billionaire Hillary Clinton supporter Mark Cuban, who used his wealth and influence to actively campaign against Trump during the 2016 cycle. Cuban admits that he has known Trump a long time, but told a conference earlier this year, "There's that guy who'll walk into the bar and say anything to get laid. That's Donald Trump right now to a T. But it's all of us who are going to get f—–."
ESPN is also reporting that another team from the NBA's Eastern Conference has decided to switch from staying in the Trump SoHo when they travel to NYC later this season. Seven franchises however have confirmed that are scheduled to stay at Trump properties this season and have no plans to amend their arrangements.
The reaction around the league to Trump's shocking win has been vocal.
Three of the NBA's most recognizable head coaches — Detroit's Stan Van Gundy, Golden State's Steve Kerr and Gregg Popovich of the San Antonio Spurs — have all voiced their aggravated disapproval of the election results. Cleveland Cavaliers superstar LeBron James helped Clinton campaign in the crucial swing state of Ohio as well.
ESPN notes in its reporting that the Trump SoHo has become "an increasingly popular property" in recent years as out of town franchises book multiple-night stays in Manhattan when they play the New York Knicks and Brooklyn Nets.
[h/t ESPN]
Have a tip we should know? tips@mediaite.com