Top Corey Stewart Aide Reportedly Said 'GOP Establishment' Is Like 'The House Negro'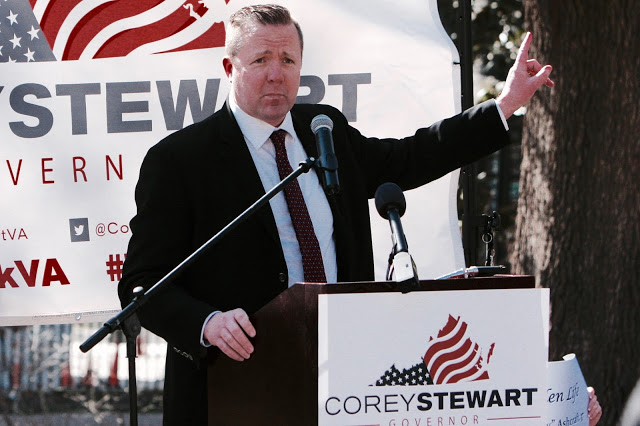 One of GOP Senate nominee Corey Stewart's top aides has employed the racist slur "house negro" to attack mainstream Republicans, smeared Civil Rights leaders like Rep. John Lewis and Rosa Parks, and labeled Black Lives Matter activists "animals," according to a new report from CNN's KFile team.
Rick Shaftan, the Stewart staffer in question, works as a consultant and a flack for the Republican running against sitting Virginia Senator Tim Kaine.
"There are a lot of parallels between the 'House Negro' and the GOP Establishment," Shaftan tweeted in 2014.
Echoing the same sentiment, Shaftan later tweeted, "Notice how Obama calls the Speaker 'John', like he's a plantation owner talking to Malcolm X's House Negro."
Writing again in 2017, Shaftan posted on Facebook, "Black 'leaders' are working overtime to isolate 'the community' from everyone who isn't Black. And almost no black people will say anything for fear of being labeled an #UncleTom #Oreo #HouseNegro."
As for his attacks against black Civil Rights figures, Shaftan suggested took serious issue with Rosa Parks, tweeting in 2015, "Rosa Parks. Give me a effing break. How about PHYLLIS SCHLAFLY?"
"So what has John Lewis done besides get beat up 50+ years ago? #PompousAss," Shaftan tweeted about Lewis, who was brutally beaten by law enforcement officials while advocating for civil rights during the 1960s.
When it came to Black Lives Matter, Shaftan called Michael Brown — the black teenager gunned down by a white cop in Ferguson, Missouri — a "thug" and added that he "received justice at the hands of Officer Wilson." The protesters who came out following the shooting were descirbed as  "animals" by Shaftan.
When Brown's family settled a wrongful death suit because of the shooting, Shaftan wrote, "This is what is known in 'the community' as 'hitting the lottery.' #Cash4Thugs".
Shaftan other racist antics include calling New Jersey's attorney general, who is a Sikh, "Turban Man."
"I was certainly no @ChrisChristie fan but I didn't see those outraged about #TurbanMan complaining when people called @GovChristie #Fatso," he said in a Facebook post. "Attacking people personally is what people do when they have nothing intelligent to say."
He even pushed the Barack Obama birther conspiracy, writing in 2017, "You all know we never saw the REAL Obama Birth Certificate because it had Politically Incorrect 1961 language on it." He followed up the post by saying Obama's birth certificate might contain the words "illegitimate," "'bastard," "colored," or "Negro."
Shaftan's comments are far from the only controversial aspects of Stewart's campaign, as the candidate himself hired a white supremacist family to work on his gubernatorial campaign last year and has been spotted all over the state of Virginia with other white supremacists.
[image via screengrab]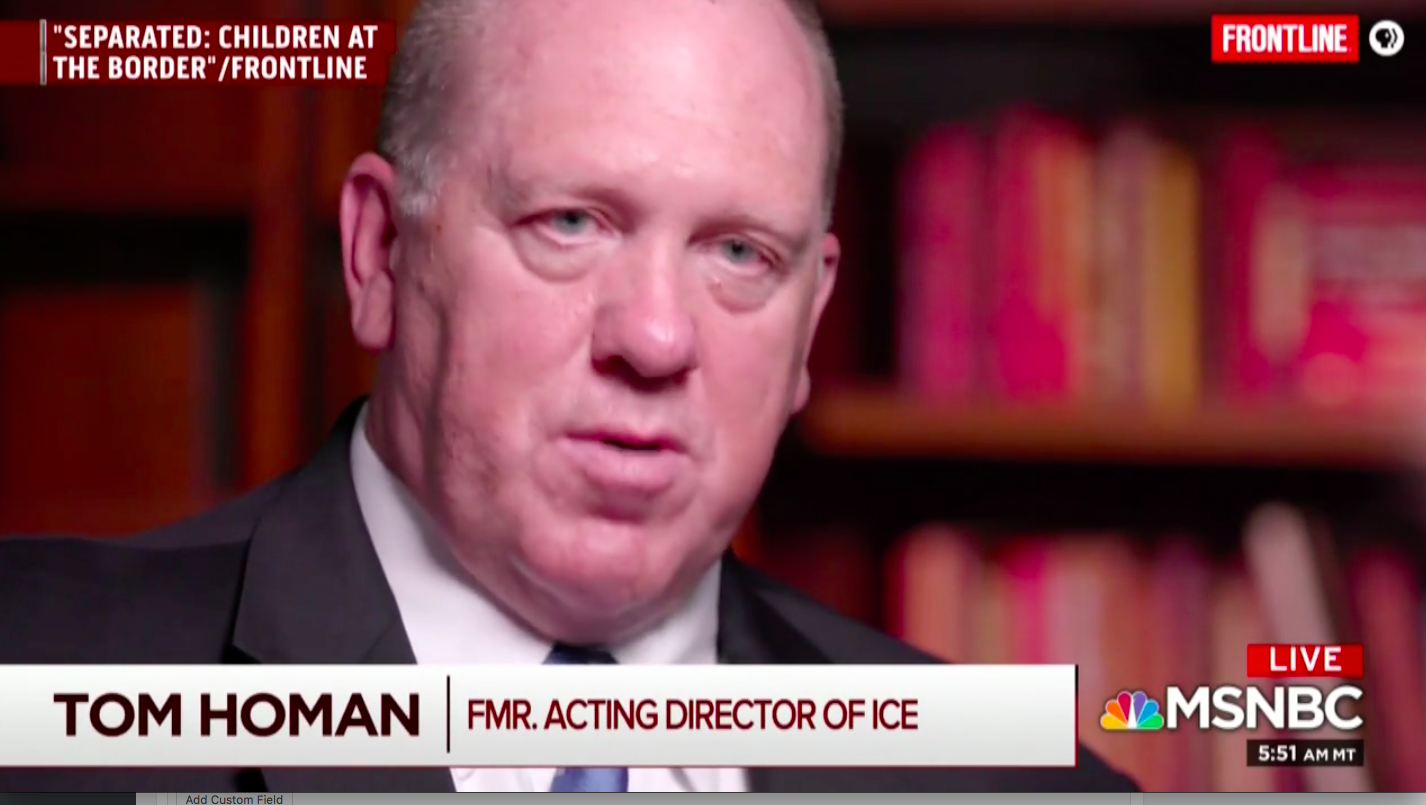 ——
Follow the author on Twitter (@calebecarma).
Have a tip we should know? tips@mediaite.com