Trump Amid Reports North Korea is Getting Away With Sanctions Violations: 'We Are Doing Just Fine!'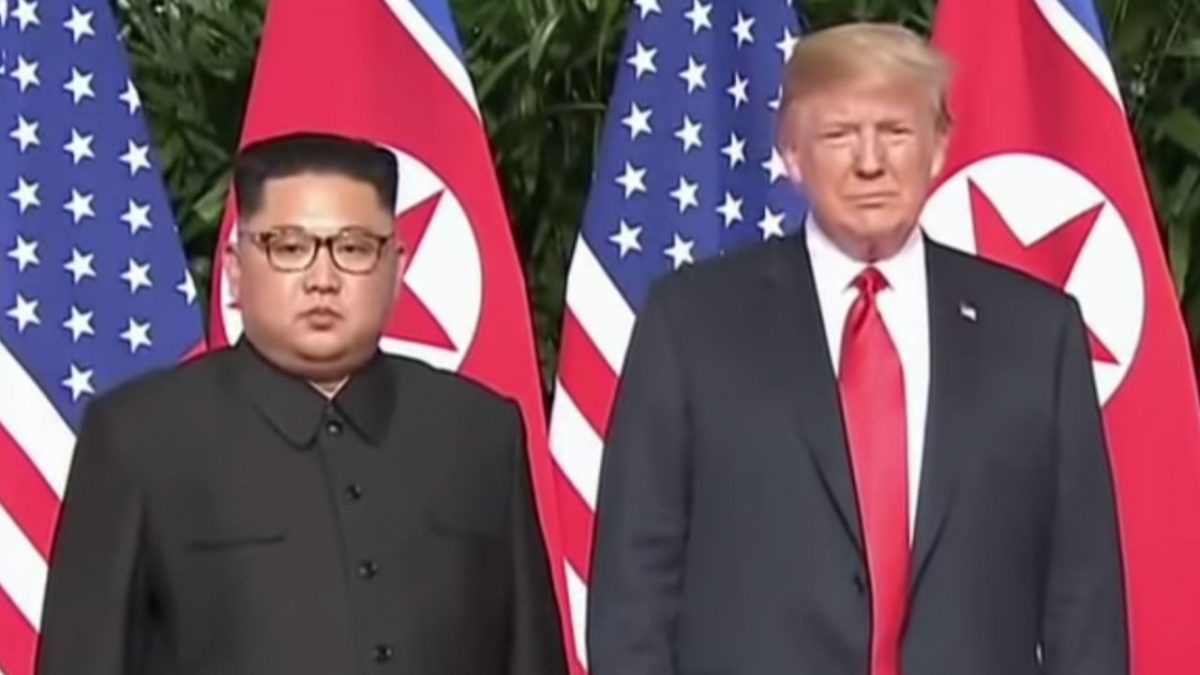 Evidently, Donald Trump has not seen the reports that North Korea is blatantly violating the sanctions against them.
The president released a couple of tweets on Friday afternoon, boasting that he's making progress on negotiations with Kim Jong Un's regime.
Many people have asked how we are doing in our negotiations with North Korea – I always reply by saying we are in no hurry, there is wonderful potential for great economic success for that country….

— Donald J. Trump (@realDonaldTrump) December 14, 2018
….Kim Jong Un sees it better than anyone and will fully take advantage of it for his people. We are doing just fine!

— Donald J. Trump (@realDonaldTrump) December 14, 2018
As you can see, Trump's tweets make no mention of the latest reports saying the North Korean government is finding ways to evade sanctions from the United Nations.
NBC obtained a "top secret" U.S. Pacific Command assessment that says the North Koreans are conducting oil transfers with other countries at sea. These transfers reportedly take place in international waters, and the North Koreans are believed to use small vessels in an effort to avoid detection by warships and surveillance aircraft from the U.S.-led multilateral coalition patrolling the region.
The assessment describes these transfers as part of North Korea's broader effort to circumvent sanctions by smuggling vital resources in from other countries. International efforts have been made to disrupt these exchanges, which have forced the North Koreans to try to make them happen in more logistically challenging areas.
Trump has hinted in recent months that he might he interested in holding another summit with Kim as a follow-up to their meeting earlier this year in Singapore. Critics have pushed back on that idea, arguing that Trump's last summit didn't accomplish much in the grand scheme of things, and the last few months indicated that the North Koreans are still working in secret to expand their military capabilities.
— —
>> Follow Ken Meyer (@KenMeyer91) on Twitter
Have a tip we should know? tips@mediaite.com