Trump Flails at NY Times With Demonstrably False Claim His Syria Plan Hasn't Changed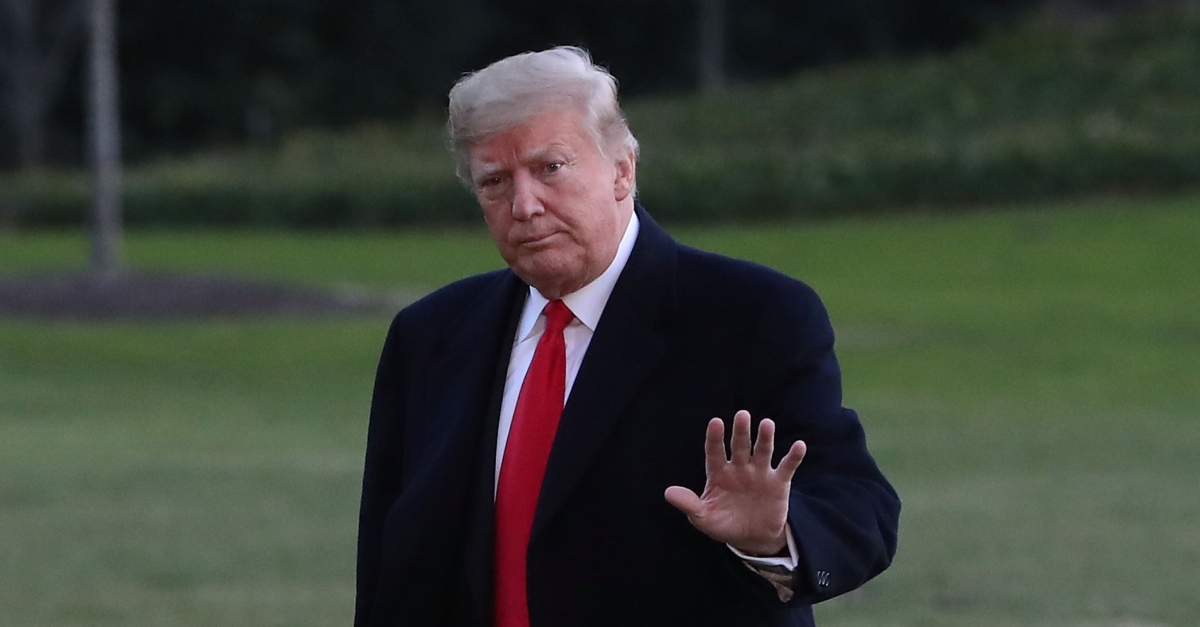 President Donald Trump accused The New York Times of "knowingly" writing a "very inaccurate story on my intentions on Syria" in a tweet Monday.
Trump claimed that his statements on withdrawing troops from Syria have not changed:
The Failing New York Times has knowingly written a very inaccurate story on my intentions on Syria. No different from my original statements, we will be leaving at a proper pace while at the same time continuing to fight ISIS and doing all else that is prudent and necessary!…..

— Donald J. Trump (@realDonaldTrump) January 7, 2019
So who's correct here, the Times or the president? Odds are, you won't be shocked by the answer.
The Times story Trump is complaining about is a report on national security adviser John Bolton's comments "laying out conditions for a pullout that could leave American forces there for months or even years."
Per the Times:
Mr. Bolton, making a visit to Israel, told reporters that American forces would remain in Syria until the last remnants of the Islamic State were defeated and Turkey provided guarantees that it would not strike Kurdish forces allied with the United States. He and other top White House advisers have led a behind-the-scenes effort to slow Mr. Trump's order and reassure allies, including Israel.
When Trump first declared last month that ISIS was "defeated," he said the U.S. would be rapidly withdrawing from Syria. Shocking his cabinet, the State Department and lawmakers from both parties, Trump said the 2,000 U.S. troops stationed in the war-ravaged country would be out in 30 days.
In a video posted on Twitter declaring the U.S. had "beaten" ISIS, Trump said: "Our boys, our young women, our men — they're all coming back, and they're coming back now."
The day after Christmas, according to the Times, Trump met with top American commander in Iraq and Syria Lt. Gen. Paul LaCamera, and extended the 30 day drawdown to four months. Now, even the four month timetable appears in doubt.
Those doubts come as Bolton is telling reporters that U.S. troops will only be withdrawn from Syria on two conditions: defeating the remnants of ISIS and protecting the U.S.-backed Kurdish fighters.
Bolton also suggested some troops would remain in Syria indefinitely.
[featured photo via Getty Images]
Have a tip we should know? tips@mediaite.com
Aidan McLaughlin - Editor in Chief