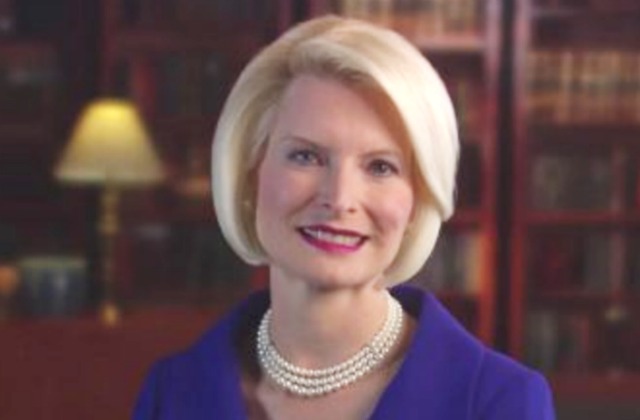 On Friday, President Donald Trump nominated Callista Gingrich, the wife of former House Speaker Newt Gingrich, to be ambassador to the Holy See.
The White House today issued a press release on the nomination on Friday evening, days before the President is set to visit Vatican City for an audience with Pope Francis:
Trump nominates Callista Gingrich as U.S. Ambassador to the Vatican pic.twitter.com/fS6QHDWSiZ

— Bradd Jaffy (@BraddJaffy) May 19, 2017
The Trump administration statement focused on Mrs. Gingrich's career and charitable work, and only briefly touched on her Catholic credentials: "Ms. Gingrich has sung for two decades with the Choir of the Basilica of the National Shrine of the Immaculate Conception in Washington, D.C."
Speaker Gingrich had two wives before Callista, who is Catholic. The two married in 2000, and the former congressman himself converted to the Catholic Church nine years later.
A December 2011 Washington Post article detailed Mr. Gingrich's conversion process, and quoted from the rector of the Basilica, Msgr. Walter Rossi. The Catholic cleric stated that "Gingrich's conversion process [was] serious, thorough and preceded by years of discernment."
Msgr. Rossi also wouldn't disclose "whether one or both of Gingrich's previous marriages were annulled." However, he did comment on his marriage to Callista: "'His [current] marriage is valid,' Rossi said, 'so everything else is okay.'"
Mrs. Gingrich's nomination, as with all potential ambassadors, requires the confirmation of the U.S. Senate.
[image via screengrab]
Have a tip we should know? [email protected]