Trump Praises Kim Jong Un: He Realizes 'So Well That North Korea Possesses Great Economic Potential'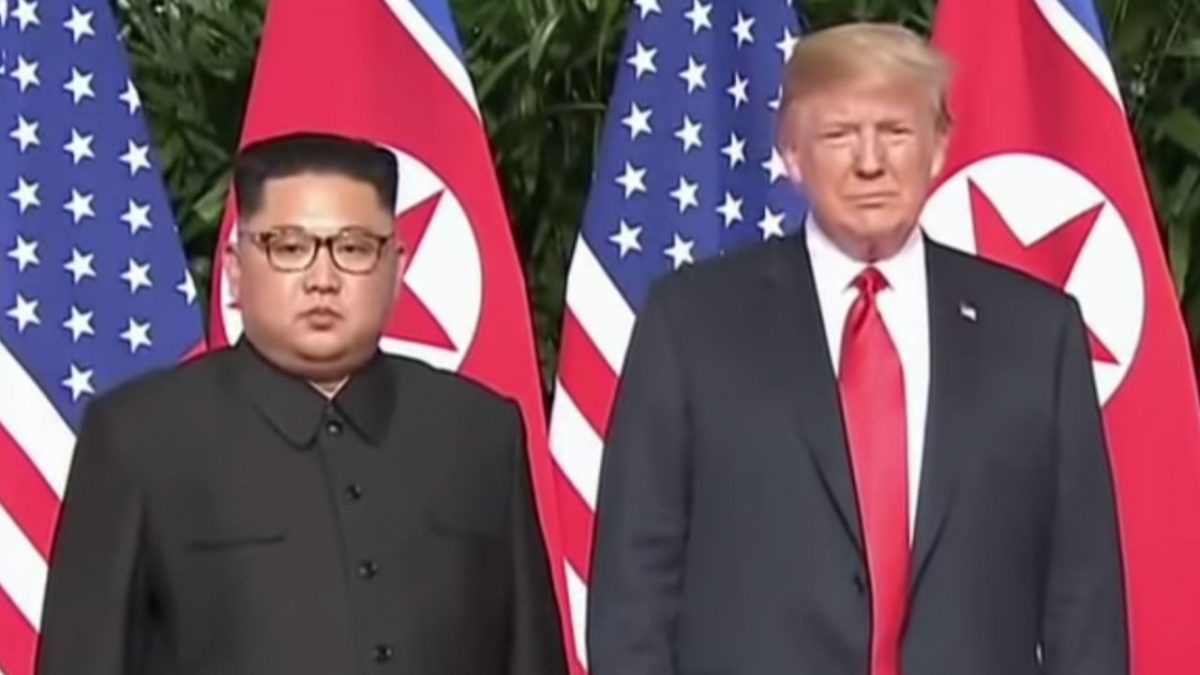 President Donald Trump has been tweeting a lot this New Year's Day including one message that included a bit of flattery aimed at the North Korean dictator.
"Kim Jong Un says North Korea will not make or test nuclear weapons, or give them to others – & he is ready to meet President Trump anytime." Trump wrote quoting PBS News Hour.
He added: "I also look forward to meeting with Chairman Kim who realizes so well that North Korea possesses great economic potential!"
Trump did not specify what exactly he meant by North Korea's "great economic potential" but the current North Korean economy is bolstered by approximately 2.6 million modern slaves and what Andrew Forrest, founder of the Walk Free Foundation dubbed the "brutal suppression of human potential" and lost human freedoms.
As for Kim's willingness to meet with Trump, the North Korean dictator actually spoke of it during his New Year's address.
During that address the North Korean dictator said he welcomed a meeting with Trump but also issued a semi-veiled threat, saying if the US pressures or sanctions North Korea that his nation "may be left with no choice but to consider a new way to safeguard our sovereignty and interests."
Trump has been discussing a second summit with North Korea for a while, including tweeting on Christmas Eve that he was "Looking forward to my next summit with Chairman Kim!"
A date for the summit, teased for the start of 2019, has not yet been set.
Have a tip we should know? tips@mediaite.com