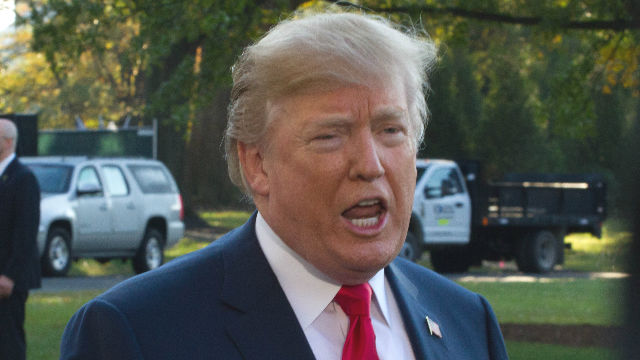 Earlier this week, with a Dec. 8 spending deadline fast approaching, President Donald Trump took to Twitter to slam Democratic leaders, stating a planned meeting over the budget seemed futile since Democrats only cared about increasing illegal immigration, high crime and raising taxes.
Unsurprisingly, House Minority Leader Nancy Pelosi and Senate Minority Leader Chuck Schumer backed out of the meeting — leading Trump to tweak them further by placing two empty seats beside him while meeting with reporters.
It now looks like the president is making a political calculation to perhaps allow a partial government shutdown to occur. Why? Because he thinks it will help him out with his base, that's why.
According to the Washington Post, Trump has been telling friends and confidants in recent days that "a government shutdown could be good for him politically and is focusing on his hard-line immigration stance as a way to win back supporters unhappy with his outreach to Democrats this fall." That outreach, by the way, would be when he supported a short-term deal with "Chuck and Nancy."
In conversations with others, the president has asked how they think the shutdown will impact him on a political level. He's also said that he'll put the blame directly on Democrats if a shutdown does occur, something that we saw in action earlier this week.
It doesn't appear that any of this is sitting well with other Republicans or the president's staff:
Trump's mixed messages on a partial government shutdown could hamper the ability of congressional Republicans to negotiate with Democrats, whose support they need to pass spending legislation in coming weeks. Many Republicans said this week that a shutdown is a possibility they hope to avoid. Even inside the White House, aides fret about the possibility, saying it would not poll well.
Yeah, it probably is easy to see why this may not poll well for the president or GOP considering that Republicans control both chambers of Congress and the White House.
[image via screengrab]
—
Follow Justin Baragona on Twitter: @justinbaragona
Have a tip we should know? tips@mediaite.com