Trump Says He Canceled Mike Pompeo's Trip to North Korea: 'We Are Not Making Sufficient Progress'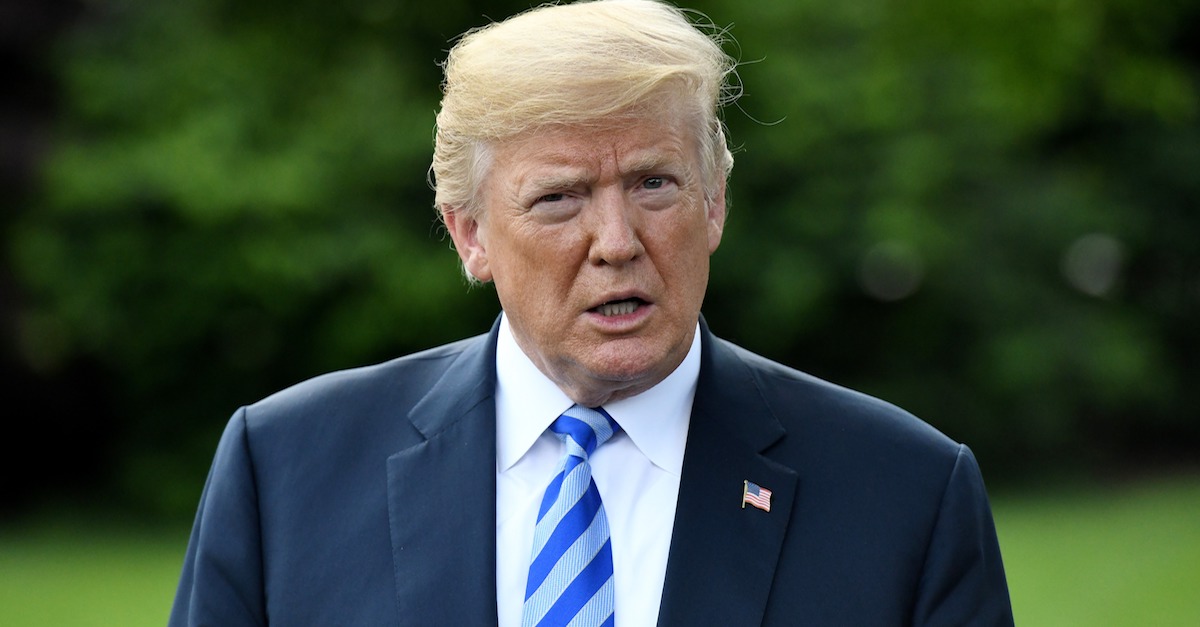 I have asked Secretary of State Mike Pompeo not to go to North Korea, at this time, because I feel we are not making sufficient progress with respect to the denuclearization of the Korean Peninsula…

— Donald J. Trump (@realDonaldTrump) August 24, 2018
…Secretary Pompeo looks forward to going to North Korea in the near future, most likely after our Trading relationship with China is resolved. In the meantime I would like to send my warmest regards and respect to Chairman Kim. I look forward to seeing him soon!

— Donald J. Trump (@realDonaldTrump) August 24, 2018
President Donald Trump posted a Twitter thread saying that his administration's dealings with North Korea aren't going quite as he had hoped, placing the blame on China.
"I have asked Secretary of State Mike Pompeo not to go to North Korea, at this time, because I feel we are not making sufficient progress with respect to the denuclearization of the Korean Peninsula," Trump tweeted. "Additionally, because of our much tougher Trading stance with China, I do not believe they are helping with the process of denuclearization as they once were."
That the process of denuclearization is stonewalled comes as no surprise to anyone versed in the politics of the region. It is a decades-long foreign policy of North Korean leaders to agree to deescalation and then slow the process down to a crawl, and then eventually to a halt.
Trump thought he had broken that cycle, but this tweet indicates that he may be coming around to a different way of thinking.
[image via Getty]
Have a tip we should know? tips@mediaite.com