Trump Says He Spoke to Saudi King About Missing Journalist, Sending Mike Pompeo to Meet With Salman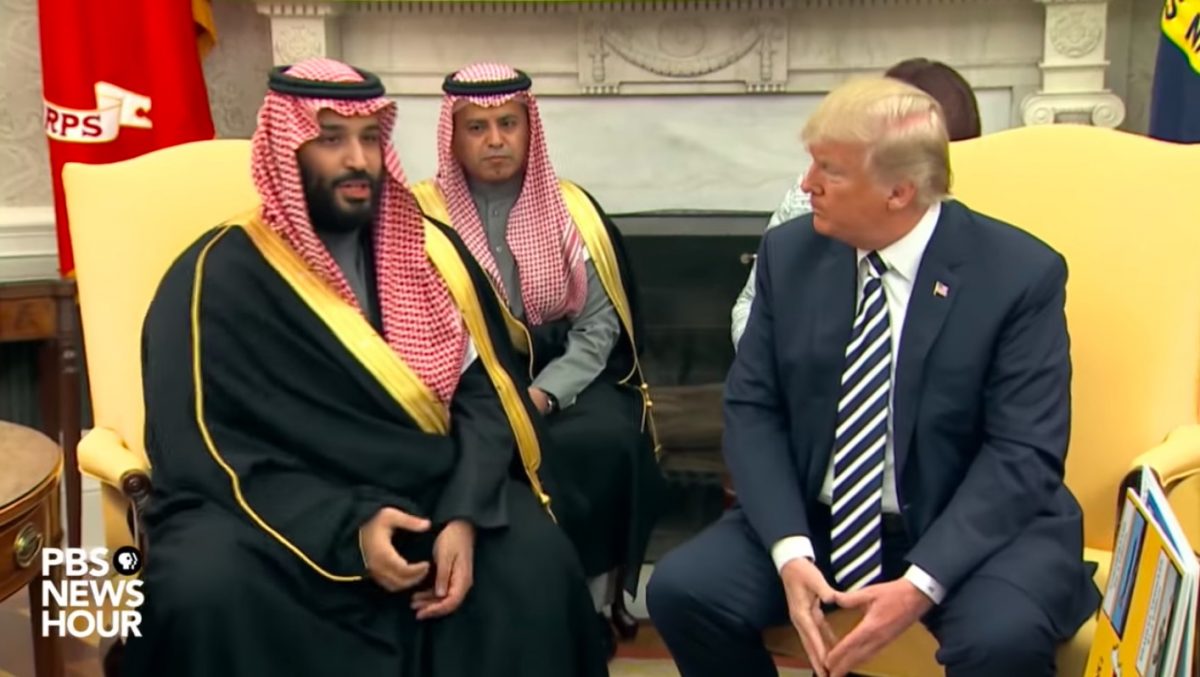 President Donald Trump announced on Twitter Monday morning that he had spoken to Saudi King Salman about the disappearance of Washington Post columnist Jamal Khashoggi.
Khashoggi, a prominent Saudi dissident, has been missing since he entered the Saudi consulate in Turkey on October 2. Turkish officials have accused a team of Saudi agents of killing and dismembering Khashoggi, and said they have proof which they shared with the U.S. Trump has been hesitant to condemn Saudi Arabia, a U.S. ally his administration has worked to build closer relations with.
Trump's Monday morning tweet made sure to note that Khashoggi, a U.S. resident, was also a "Saudi Arabian citizen."
"I am immediately sending our Secretary of State to meet with King!" Trump added, referring to Mike Pompeo.
Just spoke to the King of Saudi Arabia who denies any knowledge of whatever may have happened "to our Saudi Arabian citizen." He said that they are working closely with Turkey to find answer. I am immediately sending our Secretary of State to meet with King!

— Donald J. Trump (@realDonaldTrump) October 15, 2018
Trump has previously stressed that the Saudis deny they killed Khashoggi, despite Turkish claims to have evidence of his killing, and the inability of the Saudis to prove the missing writer ever left the consulate.
"They deny it every way you can imagine," Trump said on 60 Minutes, aired Sunday night. "We're going to get to the bottom of it, and there will be severe punishment."
Washington Post correspondent Greg Miller points out the obvious:
The president has access to information beyond the words of the Saudi king accused of orchestrating the Khoshoggi killing. https://t.co/qFy3I3QIAg

— Greg Miller (@gregpmiller) October 15, 2018
Have a tip we should know? tips@mediaite.com
Aidan McLaughlin - Editor in Chief