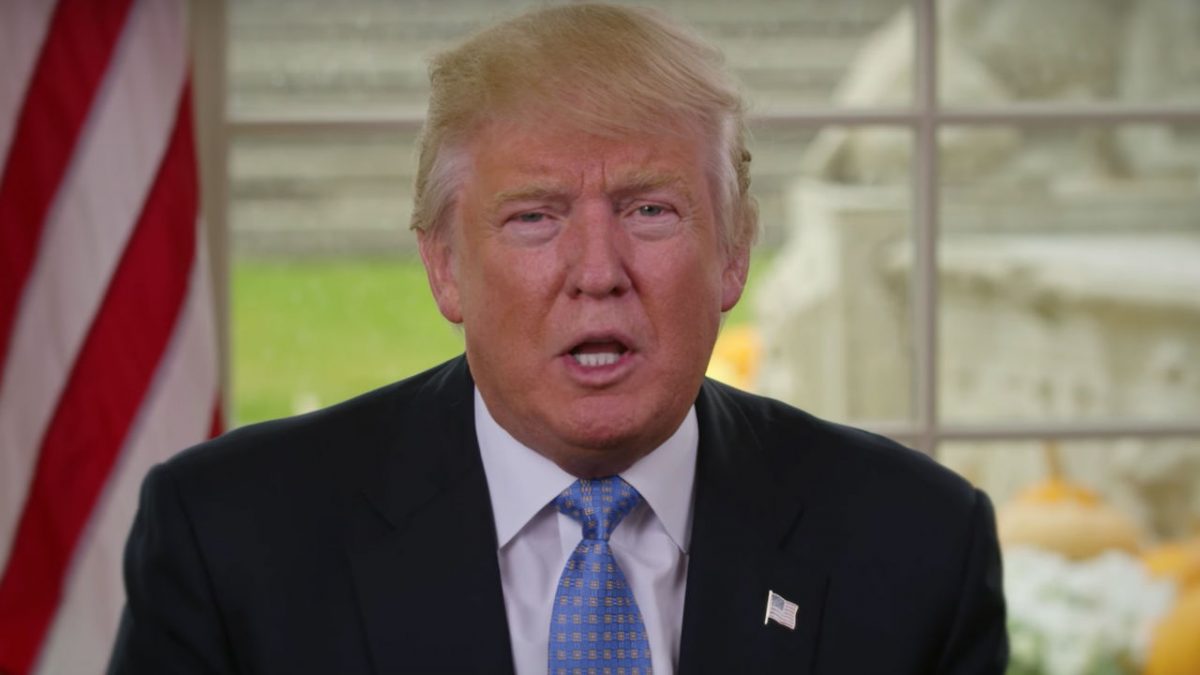 President Donald Trump didn't just have Alec Baldwin on his mind Friday morning — he was also thinking about his decision to impose new tariffs on steel imports, which has sparked a panic over a potential trade war and roiled stock markets.
Trump held a hastily arranged meeting on Thursday announcing stiff tariffs on imports of steel and aluminum, bucking administration officials who warned that doing so could lead to a global trade fight.
The announcement rattled the stock markets, with the Dow dropping 420 points on Thursday.
And the president defended his decision on Friday morning, explaining that trade wars are no biggie.
"When a country (USA) is losing many billions of dollars on trade with virtually every country it does business with, trade wars are good, and easy to win," Trump tweeted. "Example, when we are down $100 billion with a certain country and they get cute, don't trade anymore-we win big. It's easy!"
When a country (USA) is losing many billions of dollars on trade with virtually every country it does business with, trade wars are good, and easy to win. Example, when we are down $100 billion with a certain country and they get cute, don't trade anymore-we win big. It's easy!

— Donald J. Trump (@realDonaldTrump) March 2, 2018
The latest tweet alone caused another drop in the stock market, as noted by CNBC senior economics reporter Steve Liesman:
Tweet by @realDonaldTrump "trade wars are good, and easy to win" good for another 60 points down on the Dow Jones futures this morning. @WilfredFrost pic.twitter.com/eksUXvKaFu

— Steve Liesman (@steveliesman) March 2, 2018
[image via screengrab]
—
Follow Aidan McLaughlin (@aidnmclaughlin) on Twitter
Have a tip we should know? [email protected]
Aidan McLaughlin - Editor in Chief