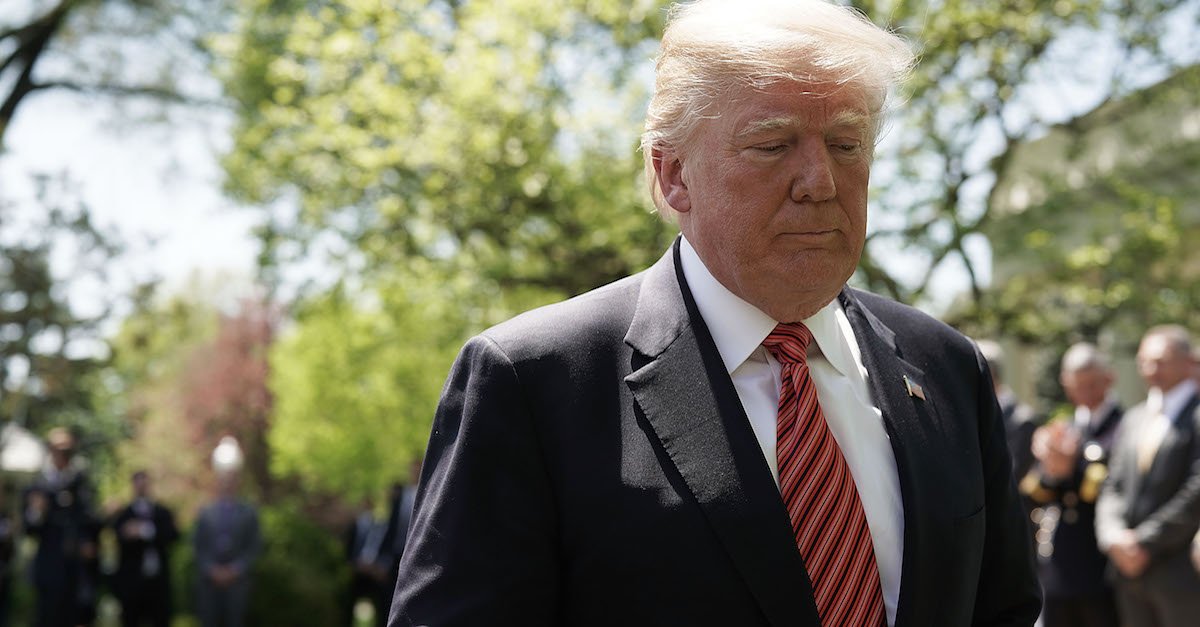 The United States has reimposed sanctions on Iran that existed prior to the Iran nuclear deal negotiated under President Barack Obama. Some of the sanctions took effect overnight, with others taking effect in November, and President Trump tweeted about them early this morning.
The President described them as the most "biting" ever imposed and warned other nations against trading with Iran in violation of the sanction. "Anyone doing business with Iran will NOT be doing business with the United States," he wrote.
The Iran sanctions have officially been cast. These are the most biting sanctions ever imposed, and in November they ratchet up to yet another level. Anyone doing business with Iran will NOT be doing business with the United States. I am asking for WORLD PEACE, nothing less!

— Donald J. Trump (@realDonaldTrump) August 7, 2018
The restrictive trade sanctions are aimed at pressuring Iran to give up it's nuclear enrichment program, end proliferation and development of ballistic and nuclear-capable missiles, and to stop funding terrorism and terrorist-sponsoring states, and other objectives outlined by Secretary of State Mike Pompeo in May and in the White House statement announcing their imposition.
The European Union opposes the new sanctions, and argues that the nuclear deal, from which the United States withdrew under the Trump administration, was and is vital to their security.
From the New York Times:
"We are determined to protect European economic operators engaged in legitimate business with Iran," the foreign ministers of Britain, France, Germany and the European Union said in a joint statement on Monday. Russia and China also signed on to the 2015 deal.
"They've got to behave like a normal country. That's the ask," said Pompeo on Sunday ahead of the re-imposition. "It's pretty simple."
Some companies already suspended trade in anticipation of the new sanctions. The value of the Iranian rial has plunged ahead of the move.
The President in his tweet outlined the goal as "world peace, nothing less."
[Featured Photo by Alex Wong/Getty Images]
—
Follow Caleb Howe (@CalebHowe) on Twitter
Have a tip we should know? tips@mediaite.com