Trump Touts Marco Rubio's Defense of Him Against 'Haters': Their 'Irrational Hostility' Helps Him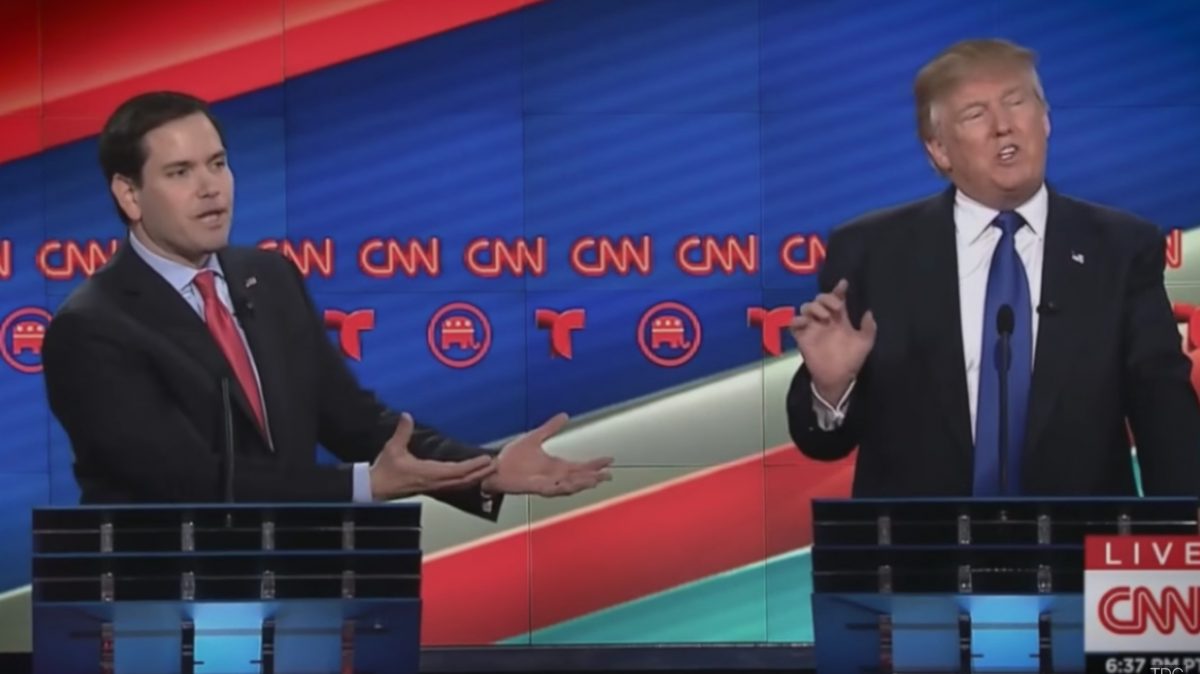 Donald Trump and Marco Rubio were once arch nemeses: in the 2016 Republican presidential primaries, Trump dubbed the Florida senator "Lil Marco" and Rubio fired back by mocking the size of the New Yorker's penis.
But Trump is president now, and lawmakers who defy him go the way of Mark Sanford. That might help to explain Rubio's embrace of his old foe, in the form of anti-anti-Trumpism.
"Trump haters still haven't realized how much they help him with their condescension of those who either voted for him or don't share their hatred of him," Rubio tweeted Monday morning. "And how much they help him with their irrational hostility towards those who work for him."
Trump gave that post a coveted retweet.

Rubio's tweet comes after White House press secretary Sarah Huckabee Sanders was asked to leave a restaurant in Virginia because of her work for the administration, causing an uproar that has stretched into the new week.
The Florida senator continued with a diatribe against political tribalism:
These incidents of harassing Republicans during private time weren't organic actions of an outraged public. They were largely the actions of activists. But the other side has activists too. What happens when they start doing this to Democrats? #NotGood https://t.co/jOxdIQMaWC

— Marco Rubio (@marcorubio) June 25, 2018
Politics on both sides so tribal it reaches dining,entertainment & sports & where being nasty to those on other side is a sign of commitment to your "political tribe" isn't far removed from irrational gang rivalries driven by what neighborhood you live in or what colors you wear

— Marco Rubio (@marcorubio) June 25, 2018
Relive a simpler time, here.
[image via screengrab]
—
Follow Aidan McLaughlin (@aidnmclaughlin) on Twitter
Have a tip we should know? tips@mediaite.com
Aidan McLaughlin - Editor in Chief