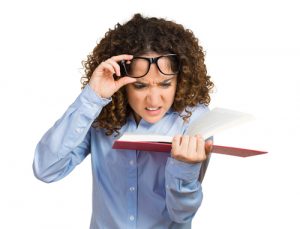 A book called Marriage and Family Life is being distributed in Turkey, to the horror of the CHP Republican People's Party.
Written by former employee of the Office of Religious Affairs, Hasan Çalışkan, the book says that beatings are like "medicine" for a wife and will encourage her to wear sexy outfits to make amends for whatever upset the husband.
The Daily Mail compiled some of the more shocking pieces of advice:
– 'A woman who does not beautify herself for her husband, and who does not obey the headmanship of the man can be beaten; this would remind her of the ruler of the house, which is like medicine'

– 'Polygamy is beneficial. Would it not be better if, instead of divorcing his bad-tempered wife and making her a trouble for another man, the man took a second wife, prompting her feelings of competition, and eventually bringing her down?'
The book also talks matter-of-factly about 1o-year-olds getting married and advises that women shouldn't work, as it will just interfere with time they could be having sex, though husbands are warned by the book not to allow women to speak during sex, lest they have a kid with a speech impediment because of it.
CHP Deputy Fatma Kaplan Hurriyet brought the "irrational,"  "unconscionable" book that "depicts woman as second-class citizens and defines them as sexual slaves" to the attention of the Grand Assembly.
"My hairs stood on end as I continued to read it," she admitted of the tome, which was distributed in the city of Kütahya, about 200 miles south of Istanbul. The mayor, Kamil Saracoglu, insisted that until last month, there were no complaints about the book in the two years they've been distributing it.
The city council put out this statement:
We do not publish this book as a municipality, we buy it from a bookshop and give it as a gift to the marriage. The contents of the book are open to interpretation. The verse consists of works based on hadith [reports from the Islamic prophet Muhammad] and scientific research.
Meanwhile, Turkish Education Minister İsmet Yılmaz called the publication "primitive and non-scientific."
This isn't the first time something like this has happened. A Moroccan television station came under fire in November for teaching women to hide their domestic violence bruises, which earned them similar criticisms about their willingness to to normalize abuse.
[image: pathdoc]
Have a tip we should know? tips@mediaite.com