Twitter Bashes Trump's 'Enemy of the People' Media Attacks: 'Another Sick Low Point in U.S. History'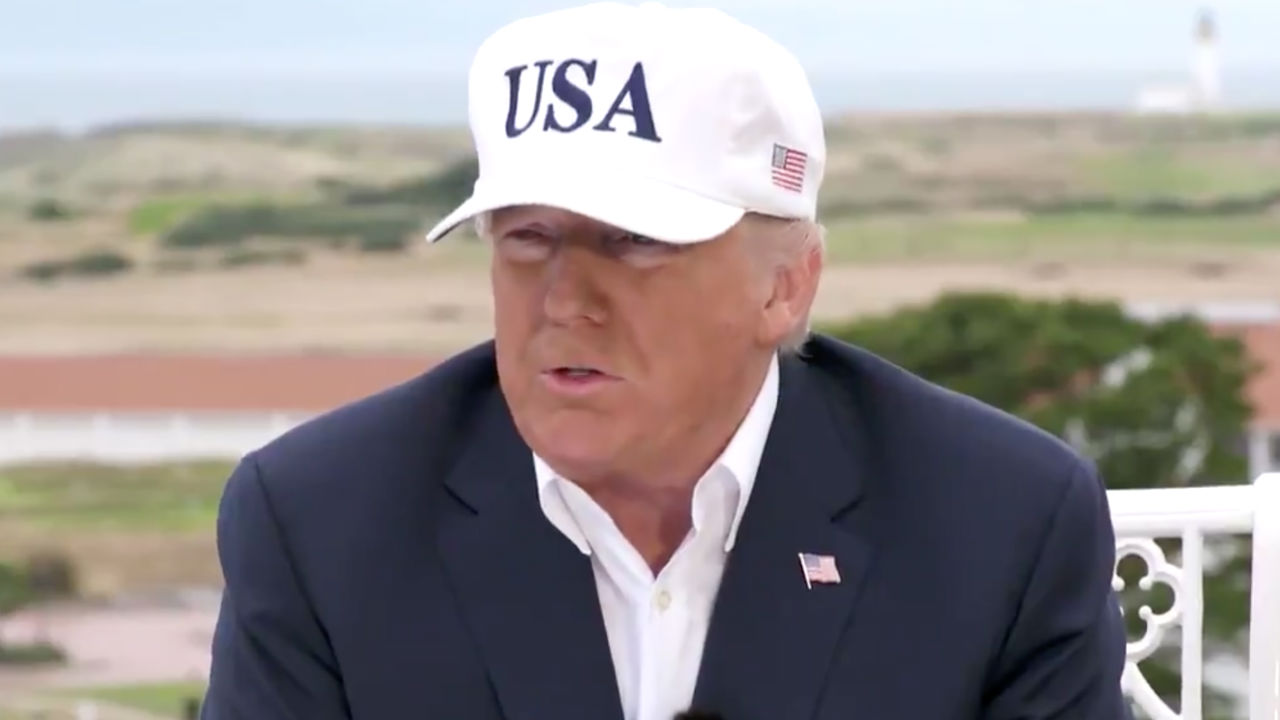 As President Donald Trump castigated the media as an "enemy of the people," reviving his attacks on journalists ahead of his summit with Russian President Vladimir Putin, a handful of those within the industry were filled with a mix of frustration and anger, making it known on Twitter.
Many pointed out that Trump's remarks, made during a Sunday tweetstorm, were delivered as he prepares to meet a man who has made assaults on the media a pillar of his regime.
It has also only been two weeks since the Capital Gazette newsroom shooting in which five people were murdered.
On the eve of a summit with Putin, critics of whom in the journalistic community often end up jailed or murdered, President Trump calls journalists the enemy of the people. https://t.co/zuUoZwIqKd

— Jake Tapper (@jaketapper) July 15, 2018
In America, the media is NOT the enemy of the American people.

The media is predominantly leftist & elitist, but they're not our enemy.

Trump is wrong. Dangerously wrong.

— Joe Walsh (@WalshFreedom) July 15, 2018
Trump's use — again –of the phrase enemy of the people in attacking a free press, particularly en route to a meeting with Putin, head of a country where the phrase was presumably coined, is stunningly alarming.

— Aaron David Miller (@aarondmiller2) July 15, 2018
Just two weeks after the massacre of journalists in Maryland, Trump says he *understands* the hatred of journalists because they're "the enemy of the people." The man is grotesque, despicable, risible, troglodytic, traitorous, obscene… I'm out of words. Simply put, he's a turd. https://t.co/MvJzIVuTIE

— Seth Abramson (@SethAbramson) July 15, 2018
Trump calls U.S. reporters the "enemy of the people" as he prepares to meet with the leader of a country where journalists are murdered https://t.co/Cfg02jWBDs

— Chris Megerian (@ChrisMegerian) July 15, 2018
Trump tweeting, just before meeting virtual dictator Putin: "Much of our news media is indeed the enemy of the people…"

— Michelle Kosinski (@MichLKosinski) July 15, 2018
Trump calls the press the enemy of the people — echoing Hitler, Mao, Stalin, and Chavez with that depiction of the press — while speaking about meeting with a despot who literally murders journalists who criticize his regime. This is another sick low point in US history. https://t.co/yyGVCJa64C

— Brian Klaas (@brianklaas) July 15, 2018
When all other distraction options fail, attack the press. https://t.co/AnWodYkgRF

— Maggie Haberman (@maggieNYT) July 15, 2018
Back to "enemy of the people" language about the news media, less than three weeks after the murder of five journalists in Annapolis. https://t.co/bMD9k8HkGl

— Garrett Haake (@GarrettHaake) July 15, 2018
[Image via screengrab]
Have a tip we should know? tips@mediaite.com