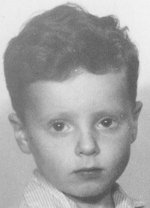 With the notable exception of the "There once was a man from Nantucket" genre, the limerick is a largely unappreciated art form. Whether it's the rigidity of the format or their reputation for lewdness (check this classic, for example), limericks have a hard time gaining respect.
Perhaps it's no surprise, then, that hardly anyone knows about the best limerick writer we've ever seen. His name is John F. Dillon, he's a freelance health writer from New Haven, Connecticut, and has a Twitter dedicated to, as he puts it, "News Short n' Sweet." He's almost completely under the radar (117 followers at the time of this writing), but few people demonstrate a keener ability to get to the heart of current events (and the absurdity underlying so many of them) more concisely than Dillon does. His poems are prolific in number as well – he's produced about 200 in the last year. Such productivity is the result of a lifetime of honing his rhyming skills.
"I grew up in a working-class, Irish-American family, where we'd pass the time by changing song lyrics to make them funny," Dillon said when we caught up with him via email (after originally getting his attention with this). "As I got older, my friends and I sang our own songs on street corners and then in bars and made up the lyrics as we went along. Usually the songs were designed as insults to the recipients or their mothers. Where I'm from, we were like crabs in a bucket: if you couldn't make it out, the next best thing was to drag somebody down who was trying to escape."
A weddedbliss clearly abating/Has Larry King free2go dating/Nowthe moment arrives/Where his number of wives/Is higherthan CNN s rating – April 15

Big Ben cannot pocket hisweiner/So Pittsburgh wants somebody cleaner/They say CUlater/4now Ur a Raider/Where rape is a mere misdemeanor – April 21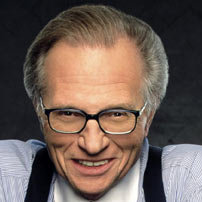 Of course, Dillon did make it out, becoming the first in his family to attend college and building a career as a reporter and editor he continues today. His journalistic background informs his Twitter endeavors; he prefers to craft "breaking limericks," tweets published on the same day as the news items that inspire them. Twitter's 140-character limit, on the other hand, isn't very conducive to the rules of AP style, but for Dillon, there's fun in that, too. "The character limit was one of the reasons I started on Twitter, because I knew I could be up to the challenge," he said. "Shortening words and using numbers to get the right fit is an art form unto itself. The copy editor in me occasionally winces, especially when I'm forced to have no spaces between words, but that's part of the territory."
Of course, character limits aren't part of the territory on a longer-form blog. Dillon said he's interested in creating such a blog, as well as expanding his reach beyond limericks to include additional forms of poetry (which he's shown he's capable of), as well as prose. Not that he'd abandon limericks, as this idea – one we can only hope he'll go through with – shows: "I've developed a 366-day calendar of health-related events that works in historical figures, Hollywood, popular culture, and the everyday things in your medicine cabinet…I've thought about producing a limerick version of "This Day in History."
One of cable's renowned anchormen/Wont B seen by the public again/MSNBC 's sure/Shuster 's face is obscure/4 as long as it's on CNN – April 6

The SEC let fraud expand/Cause workers just have no command/Of financial details/On derivative sales/But money shots they understand – April 23
Dillon does little to change his relative anonymity except include a link to his Twitter page when he leaves limerick comments on New York Times stories. He readily admits he's not much of a self-promoter, and knows he'd have to be to blow up in popularity. "If you don't already have a platform like Shaq or Ashton, the pump needs priming," he said. "Otherwise, I can't explain why I toil in obscurity, though I take comfort in imagining that the toughest guy on the planet isn't fighting professionally or that the funniest person in the world doesn't have a talk show."
He can take comfort in this, too: he knows how to spot a good limerick. "A public person doing something unusual — or, better yet, monumentally stupid or hypocritical — is limerick gold before I think of a single rhyme," he said. Limericks like this one poking fun at the bizarre scandal surrounding former Rep. Eric Massa (D-NY) make it hard to argue. And he wouldn't mind taking his comic writing a step further. "I was the class clown and I've always found a way to be funny with current events," he said. "I'd love to make a living being funny."
We can hope.
H/T to Tom Wright-Piersanti for discovering Dillon and alerting the author of this post to him.
»» NEXT: View Part I of the full Q&A with Dillon. We recommend it.
This is an opinion piece. The views expressed in this article are those of just the author.