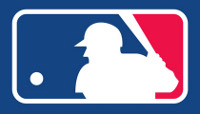 Just when we're hit with the latest anecdotal piece in the overwhelming mound of evidence that Twitter is a massively entrenched part of our culture, an organization comes along that still seems to view the platform as an out-of-control threat to their own well-being: Major League Baseball has recently announced it's barring any writer for its official site from tweeting on any non-baseball topics.
Predictably, reaction on Twitter to this news was decidedly negative. New York magazine's Will Leitch described the semi-ban as "beyond comprehension," while Mets blogger Jason Fry simply called the policy "backward." The MLB wasn't finding much support elsewhere on the Internet, either: in the article linked above, NBC Sports' Aaron Gleeman called the decision a "massive overreaction" reminiscent of "killing a fly with a sledgehammer." It's also reminiscent of the stir caused last year when ESPN's strict employee Twitter policy entered the public eye (their most prominent employee apparently isn't a huge fan of it).
Interestingly, the man who may be at the center of MLB.com's policy was at ESPN himself until a short while ago – legendary baseball writer Peter Gammons. In just one tweet last weekend, Gammons got in (incongruous?) digs at both Philadelphia Eagles quarterback Michael Vick and Sarah Palin, earning a rebuke from The Big Lead's Jason McIntyre. He followed that up with another inflammatory non-baseball jab, this one directed at House Minority Leader John Boehner. While Gammons' account is not verified, it's either him, or someone is doing the best Peter Gammons impression of all time.
Though it's understandable that the MLB would want to distance itself from controversy, Gleeman is correct – this policy goes too far. Someone could easily have a private discussion with Gammons about toning down his rhetoric a bit without totally muzzling him – and bringing every other writer for the site, most of whom likely wouldn't publicly touch the topics Gammons broached, down with him. It's that kind of middle ground far-reaching organizations like the MLB would be wise to explore, because as much bad publicity as might be generated by polarizing tweets, it's nothing compared to the backlash in reaction to forced silence.
UPDATE (12:53 p.m.): Both Leitch and Gleeman have written new posts on the issue. Leitch's is a reflection on the implications of the Twitter rule, while Gleeman's is a defense of his original post and response to the MLB, which called his original story "factually inaccurate." The MLB still maintains there has been no actual change in policy, while Gleeman notes several MLB.com writers tweeted about creating personal Twitter accounts separate from their baseball-centric pages…then deleted them shortly thereafter. Mediaite's messages to the MLB seeking comment have not yet been returned.
Have a tip we should know? tips@mediaite.com