Twitter Erupts Over Ruling on Trump's Travel Ban: SCOTUS 'Legitimized Religious Animus. Shame'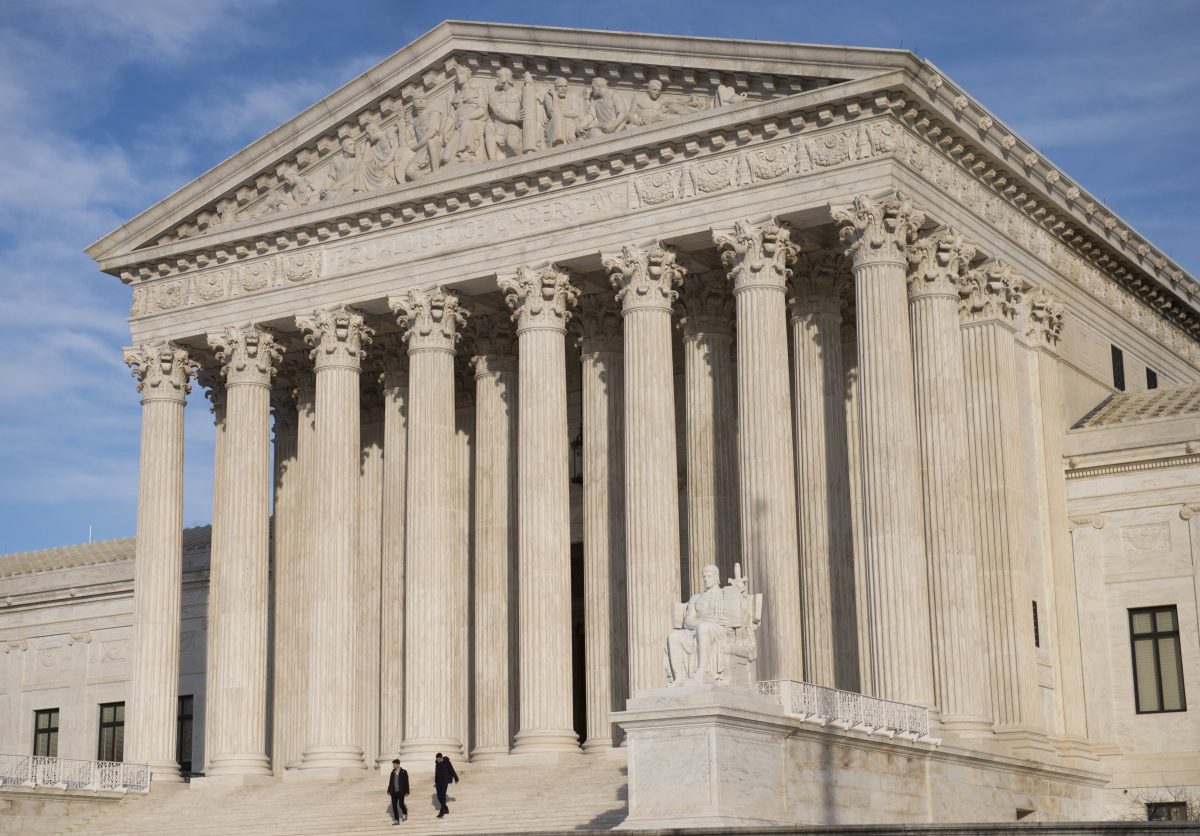 Many on social media reacted swiftly on Tuesday, after the Supreme Court ruled to uphold President Donald Trump's travel ban against a number of Muslim-majority nations, as well as Venezuela and North Korea.
In a 5-4 ruling, the court decided that Trump has the authority and power to set limits on immigration when sufficient evidence is presented regarding national security concerns. In light of this development, Trump and Senate Majority Leader Mitch McConnell (R-KY) have both gone on Twitter to take victory laps.
SUPREME COURT UPHOLDS TRUMP TRAVEL BAN. Wow!

— Donald J. Trump (@realDonaldTrump) June 26, 2018
— Team Mitch (@Team_Mitch) June 26, 2018
While this ruling is bound to delight Trump-world, plenty of media figures and political observers are also coming out on Twitter to condemn the decision. Most critics are calling the ruling a victory for Islamophobia, a reminder of the political wrongs against former President Barack Obama's unappointed Supreme Court nominee Merrick Garland, and a disturbing echo of Korematsu v. United States: the case allowing for Japanese-American internment on the grounds of national security.
Make no mistake about it, the SCOTUS muslim ban decision is:
1. A victory for racism
2. A victory for isolationism
3. A victory for enhanced presidential power on such matters going forward
4. An invitation for Trump to impose other such bans on specious nat sec grounds.

— David Rothkopf (@djrothkopf) June 26, 2018
A Republican-controlled Senate steals a #SCOTUS seat & confirms an archconservative Justice to a bench that is now enshrining Donald Trump's legacy of hate with 5-4 decisions like today's upholding his Muslim ban. This is the end result of a process that starts at the ballot box.

— Ed Markey (@SenMarkey) June 26, 2018
SCOTUS:

Colorado was too mean to Christian wedding cake bakers and that's a no no

But

Expressing open and unequivocal hostility toward Islam is totally okay b/c, you know, national security.

— igorvolsky (@igorvolsky) June 26, 2018
The theft of Merrick Garland's Supreme Court seat is legitimately the greatest heist in world history.

— Matthew Yglesias (@mattyglesias) June 26, 2018
As you watch these 5-4 SCOTUS rulings, remember that stolen seat and how "civility" got us here. https://t.co/48tWJhuiHm

— shauna (@goldengateblond) June 26, 2018
The Statue of Liberty reads: "Give me your tired, your poor, your huddle masses yearning to breathe free." Question for the Supreme Court (SCOTUS) – where does it say anything about a person's faith? I stand with Muslims today, tomorrow, next week, forever. #NoMuslimBanEver

— Dr. Craig Considine (@CraigCons) June 26, 2018
All this says to me is that you can't be explicitly racist in your orders against people, you just have to code it correctly for the court to give you a pass https://t.co/hNidAvUSxT

— brutalism apologist (@brutapologist) June 26, 2018
May you feel the soft breeze of history as you righteously overturn precedent 75 years after it really mattered.

— Matt Pearce ? (@mattdpearce) June 26, 2018
Wow. For real. https://t.co/ijDQEIs8TY

— Glenn Thrush (@GlennThrush) June 26, 2018
The conservative majority of the Supreme Court just legitimized religious animus. Shame. https://t.co/4RH2j8YoAu

— Ted Lieu (@tedlieu) June 26, 2018
Elections have consequences, folks https://t.co/fyx9DcrWDx

— Bradley P. Moss (@BradMossEsq) June 26, 2018
"Travel ban" is a euphemism. Trump repeatedly called it what it is: a Muslim ban.

— Ken Klippenstein (@kenklippenstein) June 26, 2018
[Image via Getty]
— —
>> Follow Ken Meyer (@KenMeyer91) on Twitter
Have a tip we should know? tips@mediaite.com