Twitter Goes Nuts Over FBI Raiding Michael Cohen's Office: 'Says Who? Says the FBI, That's Who'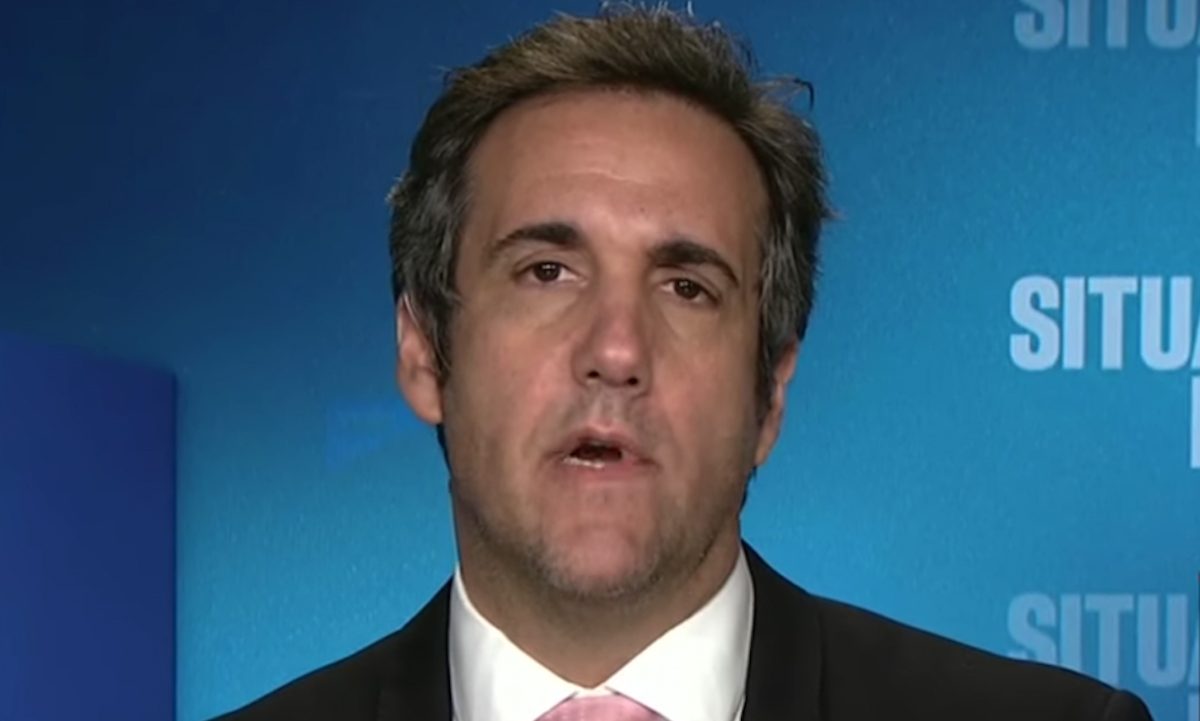 A bombshell dropped this afternoon when it was reported that the FBI had raided the offices of longtime Donald Trump attorney Michael Cohen, seizing documents and records related to a number of topics, including Cohen's $130,000 payment to porn star Stormy Daniels. The search warrant was obtained following a referral from Special Counsel Robert Mueller, who is currently leading a probe of Russian election meddling and potential collusion between Trump campaign associates and Russian officials.
As you'd imagine, this news made Twitter go absolutely wild, especially since Trump essentially threw Cohen under the bus a few days ago when he said he had no knowledge of the hush payment made to Daniels over an alleged 2006 sexual encounter.
Below is a sampling of what Twitter offered:
So given this Cohen raid is an SDNY investigation referred by Mueller, and not a Mueller action, it would appear there is a SECOND criminal investigation into the president's inner circle.

— Matthew Miller (@matthewamiller) April 9, 2018
Hey, tough guy….knock, knock. https://t.co/ocsZt4n8kO

— Jeffrey Wright (@jfreewright) April 9, 2018
"Well, you'll have to ask Michael Cohen. Michael is my attorney. And you'll have to ask Michael Cohen." — Donald Trump, last week

— Chris Cillizza (@CillizzaCNN) April 9, 2018
Says who? Says the FBI, that's who https://t.co/11dFOquKcW

— Oliver Willis (@owillis) April 9, 2018
Trump on Thursday: Ask Michael Cohen!

Mueller on Monday: FBI Raids Michael Cohen's office.

— Ari Melber (@AriMelber) April 9, 2018
u can thank people like Reince and Bannon for helping to block Michael Cohen from entering the senior ranks of the Trump administration, and by thank, I mean curse them to high hell

— Asawin Suebsaeng (@swin24) April 9, 2018
Gonna be a ton of schadenfreude given how Michael Cohen behaves in public…

— (((Harry Enten))) (@ForecasterEnten) April 9, 2018
I bet Michael Cohen's office contains at least one photoshopped poster of Donald Trump dunking a basketball.

— Josh Gondelman (@joshgondelman) April 9, 2018
you, dumb: tweets NYT Michael Cohen office raid scoop

me, smart: tweets NYT Michael Cohen office raid scoop and adds "says who" joke

— Rosie Gray (@RosieGray) April 9, 2018
I just asked Sarah Huckabee Sanders about the NYT report of an FBI raid on President Trump's lawyer Michael Cohen's office, she said the White House has no comment.

— Eamon Javers (@EamonJavers) April 9, 2018
If I'm Michael Cohen I'm far more concerned about NON- #StormyDaniels reasons for search (signed off on by a judge.) https://t.co/Ovgwc8crk9

— Dan Abrams (@danabrams) April 9, 2018
I can only imagine Trump's tweets about the FBI now that they raided his thug Michael Cohen

— Roland Scahill (@rolandscahill) April 9, 2018
Starr investigation began as billing records, ended with semen on dress, cigar sex and lying under oath.

Mueller began as Russian collusion and ended with… pic.twitter.com/Mmrp5bJRBD

— MATT DRUDGE (@DRUDGE) April 9, 2018
Stormy Daniels attorney Michael Avenatti had the following to say:
See below and review my comments and predictions last week on CNN and MSNBC. An enormous amount of misplaced faith has been placed on MC's shoulders IMO. If he does not hold up, this could end very very badly for DJT and others. F.B.I. Raids Cohen Offices https://t.co/ijYXxDpiGH

— Michael Avenatti (@MichaelAvenatti) April 9, 2018
Meanwhile, Trump pal and Fox News correspondent Geraldo Rivera stated that this was bad news for the president because the FBI thinks there is probable cause a crime was committed.
Dramatic #Raid & #SearchWarrant on @MichaelCohen212 office means Feds think there is probable cause that crime(s) have been committed. Bad news for @realDonaldTrump because it's never good to have your lawyer's office raided. #NYT says it involves #StormyDaniels payment of hush $

— Geraldo Rivera (@GeraldoRivera) April 9, 2018
[image via screengrab]
—
Follow Justin Baragona on Twitter: @justinbaragona
Have a tip we should know? tips@mediaite.com