Twitter Mocks Breitbart Article on Weinstein WH Visits: 'An Accused Sexual Predator in the White House?!'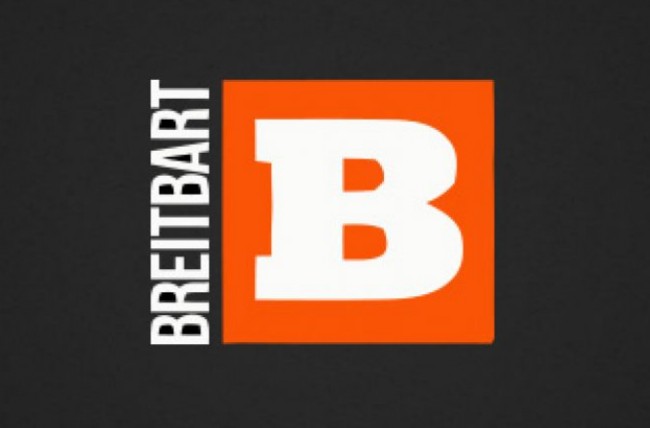 The New York Times released a huge expose on Harvey Weinstein's numerous sexual harassment allegations this week, which conservative media has been attempting to capitalize on by highlighting the Hollywood mogul's ties to the Democrat Party.
Breitbart News, the staunchly pro-Trump media site, attempted to do just that by publishing a piece listing Weinstein's visits to the White House while Barack Obama was president. However, their gotcha-attempt was an airball as the site got roasted on Twitter for attacking Democrats and Weinstein when their man President Donald Trump has similar accusations going against him. Of course, this week being the one year anniversary of the The Washington Post releasing the tape of Trump bragging about sexual harassment didn't do right-wing media any favors either.
"Just imagine, an accused sexual predator in the White House[,] the White House! Where the president lives!" Snarked writer Simon Maloy in a viral tweet.
Many others fired off similar tweets calling out hypocrisy from Trump-supporters and Breitbart on the issue of allying with an alleged sexual assaulter:
Harvey Weinstein is horrendous, but Breitbart suddenly defending women is really something to behold. pic.twitter.com/b0McTnZ5VM

— Sleeping Giants (@slpng_giants) October 7, 2017
just imagine, an accused sexual predator in the White House

the White House!

where the president lives! pic.twitter.com/caDdP4CRyM

— Simon Maloy (@SimonMaloy) October 6, 2017
The predator lives there now. You pay for his golf outings.

— For Fox' Sake (@KevinGFox) October 6, 2017
Or, imagine someone caught red handed telling someone they were a sexual predator & then receiving 60 million plus votes for President!

— Edward Browden (@edwardbrowden) October 6, 2017
Damn it! Dont you hate it when THIS happens? pic.twitter.com/Mn7Ka07iKC

— People V. Trump (@Not45Th) October 7, 2017
Can you imagine if he wasn't just visiting but was actually the president?? Mind blown.

— Bleed Teal ??? (@JoePawvelski) October 6, 2017
Also, a nice reminder that we used to keep visitors logs at the White House, ones that journalists or even Breitbart could check

— Kevin M. Kruse (@KevinMKruse) October 6, 2017
Republicans stand by their sexual harasser and keep him in the White House. https://t.co/XYuCKxbEy2

— Elizabeth West (@Limeylizzie) October 6, 2017
[featured image via screengrab]
Follow Caleb Ecarma on Twitter. 
Have a tip we should know? [email protected]