Twitter Reacts to New Bombshell Russia Reports: 'The Timeline Is Getting Ugly'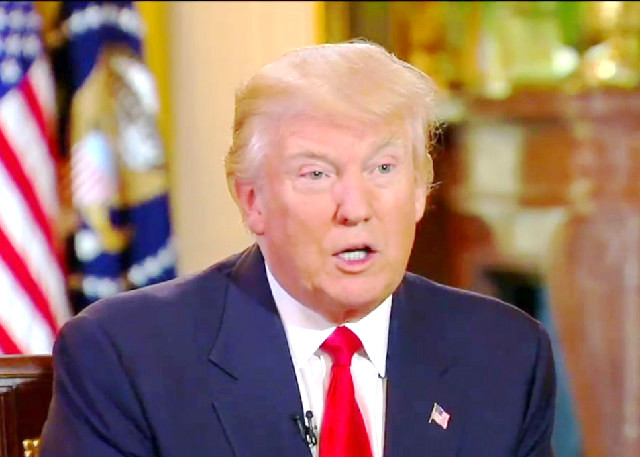 Two bombshell stories were posted Monday bombshell stories by The New York Times and The Washington Post — offering the strongest hints yet at possible collusion between the Trump campaign and Russia.
The Times piece published portions of an email exchange between Trump associate Felix Sater and Trump lawyer Michael Cohen in which Sate claimed he'd use a Russian real estate deal to get Vladimir Putin to support Donald Trump's presidential campaign. The Post's story published an email sent directly by Cohen to a Putin aide.
Here is how Twitter reacted to the latest stunning revelations:
We will get to the bottom of the Trump/RussiaHacking scandal no matter what it takes #FollowTheFacts https://t.co/MzZ7umoVbl

— Hakeem Jeffries (@RepJeffries) August 28, 2017
Two emails from Trump camp, damning.
30k emails from Clinton Camp, risotto.

— Bakari Sellers (@Bakari_Sellers) August 28, 2017
Huge story, legally important b/c evidence of:

A top Trump aide

*proactively* contacting Kremlin

for $ reasonshttps://t.co/LZu8A9DJ6V

— Ari Melber (@AriMelber) August 28, 2017
I begged reporters to focus on Sater in 2015. I told you he was ROC. Well well well, who's teacher now?
https://t.co/QhfHGiXk60

— Rick Wilson (@TheRickWilson) August 28, 2017
It may seem wild that Trump associates were emailing each other to say "Let's do a Russia crime" but you may be forgetting how dumb they are

— Patrick Monahan (@pattymo) August 28, 2017
Re: Crime meeting (Russia)

EMAIL: It is I, the Russian oligarchs, who offered to help win the presidency with crimes. Thank you for accepti

— Ashley Feinberg (@ashleyfeinberg) August 28, 2017
The emails between Trump associates about Russia have been comically absurd in how explicit they are.

— Kyle Blaine (@kyletblaine) August 28, 2017
Looks like Trump has finally turned the corner from coddling Nazis right back to teaming up with Russia to steal the election. Great work!

— Brian Beutler (@brianbeutler) August 28, 2017
I never imagined there would literally be emails saying "Let's collude with Russia's government to win!" There are at least two. Astonishing

— Brian Klaas (@brianklaas) August 28, 2017
That line in the Don Jr. email about it all being "part of Russia and its government's support for Mr. Trump" is extra interesting now. https://t.co/h1umcr38EN

— Isaac Chotiner (@IChotiner) August 28, 2017
It's just totally implausible that when the DNC hack was published, Trump and his inner circle didn't know *exactly* what was happening

— Christopher Hayes (@chrislhayes) August 28, 2017
Odds are pretty good there's an email chain titled "FWD:FWD:FWD: CONFIDENTIAL: FINAL DRAFT OF COLLUSION WITH RUSSIA RE: TRUMP ELECTION."

— Molly Knight (@molly_knight) August 28, 2017
I'll save you from having to watch the next episode: Trump is going to pardon Michael Cohen.

— Amy Siskind (@Amy_Siskind) August 28, 2017
The timeline is getting ugly, folks. https://t.co/MQdjpWZU62

— Amanda Carpenter (@amandacarpenter) August 28, 2017
The Trump emails trickling out so far are almost comical in how damning they are

https://t.co/ArhxFQSsl5 pic.twitter.com/2KG5450qze

— andrew kaczynski ? (@KFILE) August 28, 2017
[image via screengrab]
——
Follow Joe DePaolo (@joe_depaolo) on Twitter
Have a tip we should know? tips@mediaite.com
Joe DePaolo - Senior Editor