Twitter Seems to Believe Taylor Swift's New Single Rips Off Right Said Fred's 'Too Sexy'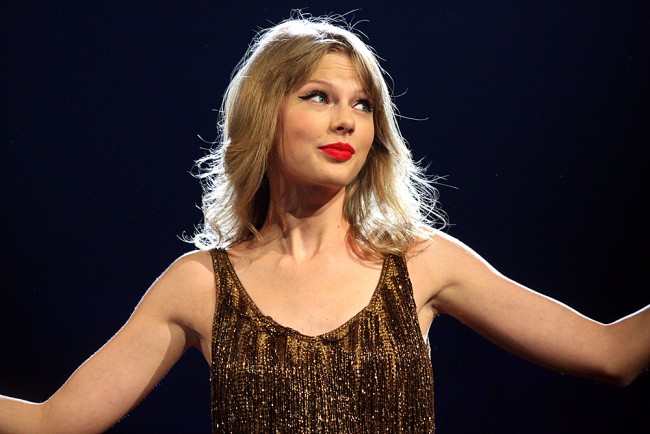 Is the backlash starting?
Global pop star and latest "Bigger than Elvis" persona Taylor Swift has dropped a new single entitled "Look What You Made Me Do." The song is a significant departure from her country pop-song roots in that t's a more of EDM influenced dance track  than the catchy pop songs one hears on pop radio, and samples two songs for it's base: Operate's "Peaches" and 80s one hit wonder Right Said Fred's "Too Sexy."
But many on Twitter seem to think that it's not a sample and rip-off, and as such, have taken to criticizing the pop star for ripping Right Said Fred off. To wit:
So, @taylorswift13's #LookWhatYouMadeMeDo kindof reminds me of something. Wait for it… pic.twitter.com/oC8RnBFsfQ

— Chase Holfelder (@chaseholfelder) August 25, 2017
Taylor Swift's catty clapback single is somewhat undermined by sounding EXACTLY like "Too Sexy for My Shirt"

— Alison Herman (@aherman2006) August 25, 2017
The hook on Taylor Swift's new song sounds like a musical of 13 Reasons Why set to the "I'm Too Sexy" beat. pic.twitter.com/Y7VNQdcsqp

— Daniel Bonar (@DanBonarski) August 25, 2017
Taylor Swift's new song is more Drop Dead Fred than Right Said Fred. #LookWhatYouMadeMeDo

— I'm Gary (@noyokono) August 25, 2017
The beauty of it is that 99% of Taylor Swift's fans have no idea who Right Said Fred is.

— Jonathan Hawks (@jehawks) August 25, 2017
But news that Right Said Fred earned a co-writing credit on the song is spreading, which means that Right Said Fred is having a lovely moment!
Right Said Fred are trending on Twitter and it's all thanks to Taylor Swift https://t.co/YqKNyfPAT1 pic.twitter.com/gKaD15GrMk

— BBC News (UK) (@BBCNews) August 25, 2017
Right Said Fred were approached by Taylor Swift's team in advance of #LookWhatYouMadeMeDo's release@TheFreds ?https://t.co/mE0rV38BGo

— BBC News Ents Team (@BBCNewsEnts) August 25, 2017
Right Said Fred is thrilled with Taylor Swift's #LookWhatYouMadeMeDo: https://t.co/IWLimLWGOP pic.twitter.com/D5NoUV8uBR

— Entertainment Weekly (@EW) August 25, 2017
Ms. Swift earned a lot of attention when earlier this month she deleted the entirety of her archived social media posts. Judging by the reaction of her new song by some of her "fans" perhaps we now have a better understanding of why she did that.
Listen to her new single below, courtesy of Vevo:
Have a tip we should know? tips@mediaite.com