On this exact day three years ago, superstar Taylor Swift announced her fifth album, 1989, which featured the very popular song "Blank Space." Now three years later, she is taking that very literally in that she just emptied all of her social media accounts.
Instagram? Blank.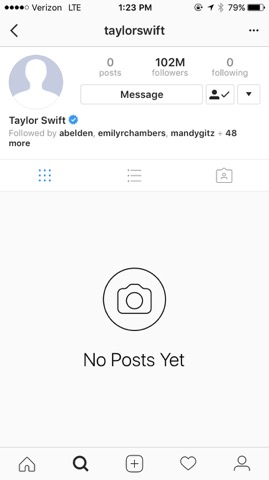 Facebook? Some posts from 2015 still exist, but her profile picture and recent posts are gone.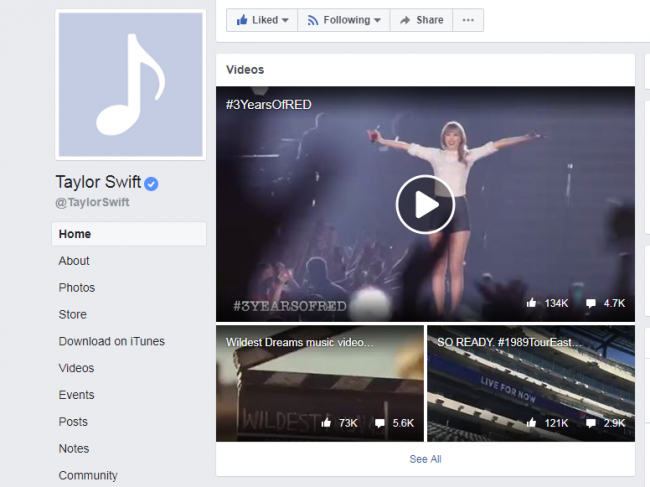 Twitter? GONE.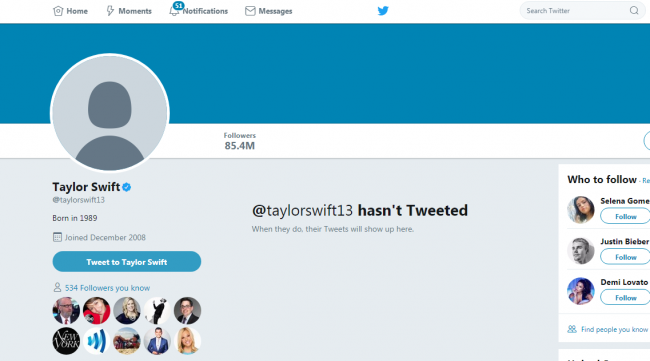 Not even Tumblr was safe from the rampage.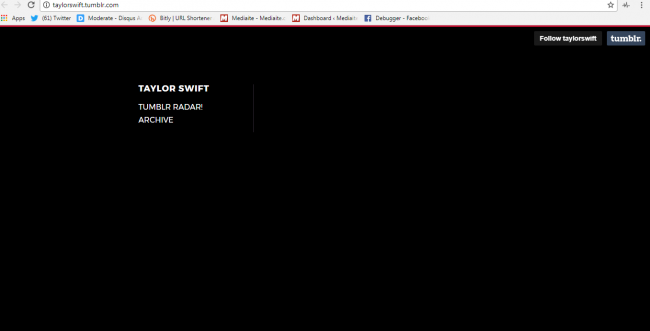 Even Swift's official website is completely shut down.
Swifties are going crazy over the disappearance, and are all asking the same question: What does it mean? Some speculate this is a stunt to promote her next album, others say it's a hack, and some even think she's going through a break up.
Swift has always been very big on social media, with 102 million followers on Instagram alone. She often kept her fans updated with pictures of her travels, friends, and most importantly, her cats.
The singer was most recently in the news for her lawsuit against a radio host that she said grabbed her ass during a pre-concert fan photo opportunity four years ago. Judges sided with Swift and she won the $1 she sued for in the counter lawsuit, after the host sued her for $3 million in defamation charges.
There is no answer to the disappearances and this story will be updated with new information.
Until there is an answer, Swifties will continue to freak out and speculate.
[image via screengrab]
Have a tip we should know? tips@mediaite.com