Tyranny of Good Intentions: Condé Nast Ends Internships Over Minimum Wage Dispute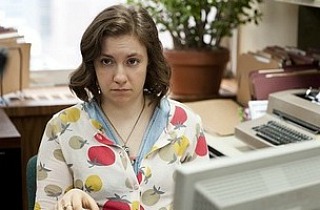 For some time, activists have regarded the practice of hiring unpaid or marginally compensated interns as a form of servitude. Often, interns work long hours for meager wages – or only college credit, in some cases – in exchange for intangible experiences and networking opportunities that require some measure of perspective to value. Those without that perspective, something that can only be gained over time, are on a crusade to end the practice of internships. Their ability to deprive students of this formative experience is being greeted as something of a victory.

The vast and successful publishing firm Condé Nast announced on Wednesday that it was ending its internship program. The Vogue and Vanity Fair publisher made the move four months after two former interns sued them for essentially pursuing the terms of a contract.
The students claim that they had been paid below minimum wage during their summer internships with W Magazine and The New Yorker respectively. The case is pending, but the Condé Nast determined that the publishing industry was too hard-pressed to pay interns minimum wage. Rather than risk future lawsuits, they have simply ended their internship program.
For some, this is a moral victory. Even though future generations who want to see what life is like in vibrant Condé Nast newsrooms or editorial meetings will be deprived of this experience, those who view the practice of internships as being abusive welcome this move.

So, students are robbed of a valuable experience and priceless contacts, magazines are robbed of labor and an infusion of the challenging vibrancy that comes along with an inter-generational atmosphere. Who wins? Why, minimum wage advocates, of course. Activists win by advancing their cause.
This sentiment is expressed in a Think Progress post on the matter which castigates Condé Nast for making the economically viable decision rather than resolving to hemorrhage money to pursue what this writer perceives to be the greater good:
"[I]t means they'd [Condé Nast] rather sacrifice a part of their operation that had value than pay for work they used to get for free. I'm not sure what the company thinks that says about the resources it provides to writers, or the backstopping and research support it used to provide," writes Think Progress' Alyssa Rosenberg.
This calculation doesn't solve the equity problems posed by low-wage internships, and that contribute to the whiteness and wealthiness of the origins of so many writers at prominent publications. $2,900 isn't a living wage in New York, and it's certainly not a wage that can cover living expenses and lodging and leave savings behind that can cover books and contribute to tuition. If you'd literally rather cut part of your editorial operation and your safety net for writers than make a commitment that would be one of the easiest ways for you to diversify your pool of potential staffers and writers, that says a great deal about what Condé Nast values.
What Rosenberg glosses over is that Condé Nast has no responsibility to address "whiteness," "wealthiness," or "equality problems." Nor does this private company have a legal obligation to provide living wages to currently matriculated students, though that might be changing. The internship program was a mutually-beneficial and perfectly voluntary arrangement. That calculation changed for Condé Nast and they have ceased their participation in that program.
Condé Nast will survive, but who knows how many talented writers will find it harder to break into publishing without that internship program. Rosenberg acknowledges this, but puts the consequences of this decision squarely on a private firm that performed a simple and logical cost/benefit analysis. But so long as some people feel better about themselves, that's all that matters, right?
Why, If the goal is to change things for the better, why do those with the best of intentions keep making things so much worse?
[Photo via HBO]
— —
> >Follow Noah Rothman (@NoahCRothman) on Twitter
Have a tip we should know? tips@mediaite.com