Uncovered Email Reveals John Kelly Called Elizabeth Warren 'Impolite Arrogant Woman'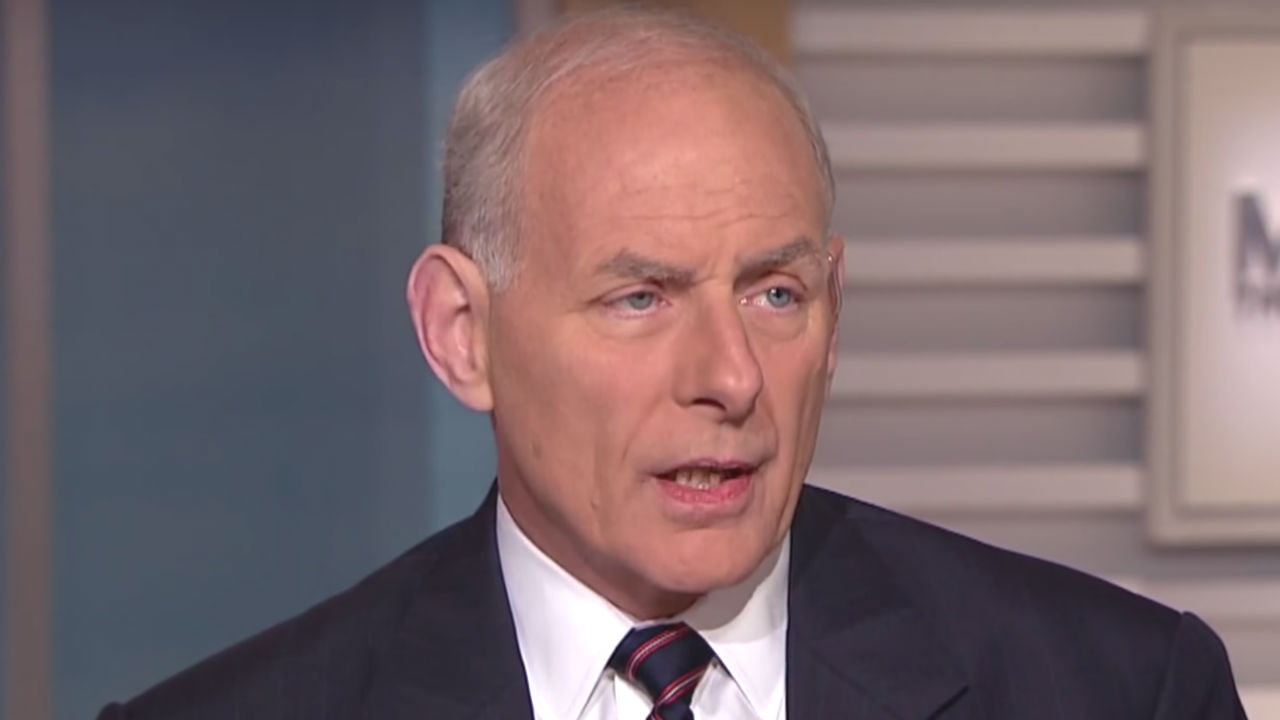 In a private email exchange with his top aide, White House Chief of Staff John Kelly blasted Sen. Elizabeth Warren (D-MA) following a phone call with her to discuss the administration's travel ban.
Nestled in a trove of thousands of old emails obtained from the Department of Homeland Security by BuzzFeed News in response to a lawsuit under the Freedom of Information Act was one particularly fiery note in which Kelly sounds irked.
In the message to Kevin Carroll dated Feb. 8, 2017, he called the chat with Sen. Warren "absolutely most insulting conversation I have ever had with anyone."
"What an impolite arrogant woman," Kelly continued on.  "She immediately began insulting our people accusing them of not following the court order, insulting and abusive behavior towards those covered by the pause, blah blah blah."
A day later, Carroll responded with an empathetic tone mocking Warren in solidarity.
"Too bad Senate Majority Leader McConnell couldn't order her to be quiet again!" he wrote. "Warren is running for president so early, trying too hard, and chasing bad pitches."
Warren has been a fierce opponent of President Donald Trump's travel ban on a list of Muslim-majority countries, having protested against it at Boston's Logan Airport as detentions took place. BuzzFeed News reported that the call between Warren and Kelly was the culmination of a series of efforts by her staff to gather information about her constituents being held there, but the conversation between the two soon became tense.
[Image via screengrab]
Have a tip we should know? tips@mediaite.com