Undercovered: One of the Women Sports Fans in Iran Fighting for the Right to Attend Games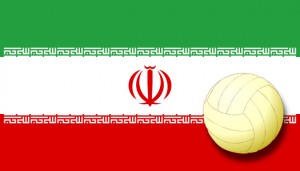 Welcome to Undercovered: our daily feature bringing attention to excellent reporting we feel deserves a larger audience.
Starting today, Undercovered will be shifting its focus to highlight reporting on women's issues worldwide. 
—
In 2012, Iran extended a longstanding ban on women attending soccer matches to volleyball matches as well, just the game began to soar in popularity in the country.
Human Rights Watch last week profiled an Iranian activist and avid volleyball fan named Mina, who has spoken out against the policy.
Amy Braunschweiger, writing for Human Rights Watch:
Mina remembers the exact moment when she jumped from being a fan to an activist. She was in her 20s. Iran's soccer team were playing the qualifying match against Bahrain to qualify for the 2006 World Cup in Tehran. Near the stadium Mina watched as a group of women marched by, chanting, demanding to watch the game.

"For the first time after the revolution [of 1978] women showed that they wanted to go to the stadium," she said. As a woman and massive sports fan, she embraced their cause.

That year, she started protesting. At first, police would tear up the women's billboards or posters, so they began writing slogans – like "I share half of the Freedom" – on their scarves, knowing police would never pull those off. "Freedom" in Persian is "azadi," which is also ironically the name of Tehran's stadium.

[…] True, Mina knows two girls who were picked up for sneaking into games wearing boys clothes, their only punishment being a call to their parents. However, not everyone gets off so easy. In 2014 authorities arrested Iranian-British woman Ghoncheh Ghavami along with some 20 others when they tried attending a World League volleyball match. They were released, but Ghavami was rearrested and charged with 'propaganda against the state." She was imprisoned, spending time in solitary, for nearly 5 months.
You can read the complete article here.
—
Undercovered is a daily feature from Mediaite, bringing attention to stories about women's rights that warrant more attention. Go through the Undercovered archives here. If you have an idea or a tip, please email us at Undercovered@mediaite.com 
[images via Wikicommons]
Have a tip we should know? tips@mediaite.com