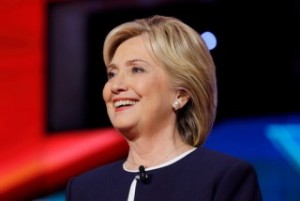 So remember how last year, when the Hillary Clinton email scandal became a big deal and the Clinton camp insisted it was doing its due diligence?
In the days that followed Clinton's now-infamous press conference, her team said they were releasing everything they could in the name of transparency.
Time Magazine reported at the time that Clinton spokesman Nick Merrill told them (emphasis added), "Every one of the more than 60,000 emails were read… We apologize if the fact sheet wasn't clear enough on this point."
That aforementioned fact sheet is still available online here, where Team Clinton lists the supposedly rigorous and careful process by which they sorted through all the emails.
But this is what FBI Director James Comey said today (emphasis added):
The lawyers doing the sorting for Secretary Clinton in 2014 did not individually read the content of all of her e-mails, as we did for those available to us; instead, they relied on header information and used search terms to try to find all work-related e-mails among the reportedly more than 60,000 total e-mails remaining on Secretary Clinton's personal system in 2014. It is highly likely their search terms missed some work-related e-mails, and that we later found them, for example, in the mailboxes of other officials or in the slack space of a server.

It is also likely that there are other work-related e-mails that they did not produce to State and that we did not find elsewhere, and that are now gone because they deleted all e-mails they did not return to State, and the lawyers cleaned their devices in such a way as to preclude complete forensic recovery.
He did go on to say there was no "intentional misconduct" in that, but Time took particular note of this and concluded that the Clinton campaign provided information to supporters that was, well, completely false.
Merrill provided this follow-up statement to them today:
No one misled you. We heard Comey's statement for the first time when you did today, so we're trying to figure it all out too.
Oh.
[image via screengrab]
— —
Follow Josh Feldman on Twitter: @feldmaniac
Have a tip we should know? tips@mediaite.com
Josh Feldman - Senior Editor