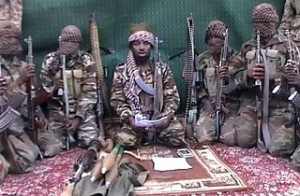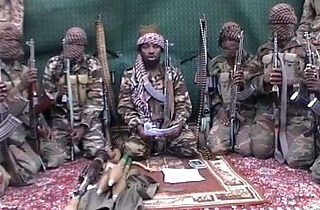 Welcome to Undercovered: our daily feature bringing attention to excellent reporting we feel deserves a larger audience.
—
Wednesday marked 800 days since the Islamic extremist terrorist group Boko Haram kidnapped over 200 schoolgirls from Chibok, Nigeria. And the activist group Bring Back Our Girls marked the occasion by demanding to know what more was being done to rescue the remaining captives and to know what happened to the one woman who escaped.
Amina Ali Nkeki was the only of the 219 schoolgirls to escape, when she was discovered in May of this year with a four-month-old child and the baby's father, a Boko Haram soldier who had helped her escape. Right now, nobody knows where she is.
The AP's Michelle Faul writes:
Ali was flown to the capital, Abuja, two days after her escape for a televised meeting at which President Muhammadu Buhari promised her the best care and rehabilitation.

The Bring Back Our Girls movement says no one has seen her since, not even leaders of the Chibok community where the girls were kidnapped. It says Ali has said some of the girls have died but most are alive, raising hopes they could still be rescued.

"It is now more than one month since Ms. Ali was rescued and her avowed restoration process by the federal government as pledged by the president began. Having given a reasonable length of time, our movement has a number of concerns regarding Amina Ali as well as the rest of our Chibok girls still in the terrorist enclave," said the statement signed by the movement's founders Aisha Yesufu and Oby Ezekwesili.
—
Undercovered is a new daily feature from Mediaite, bringing attention to stories that warrant more attention. Go through the Undercovered archives here. If you have an idea or a tip, please email us at Undercovered@mediaite.com 
Have a tip we should know? tips@mediaite.com