'Uninhabitable': Olympic Athletes Arrive in Rio to Find Dire Living Arrangements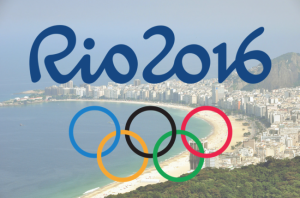 Why are these games still happening again?
In only eleven days, the opening ceremony for the 2016 Rio Summer Olympic Games is set to begin, with the globe's greatest athletes vying for eternal glory. All they'll have to battle en route to gold is mutilated body parts washing on shore, police protests, Zika, communities in turmoil over eminent domain, human feces water, and a ridiculous list of issues that are plaguing the host nation regarding the economy, political scandals, governing uncertainties, and a plunging GDP.
The first athletes from around the world are already arriving in Rio, and as the Australians found out, many of the lodging amenities leave much to be desired. The Sidney Morning Herald (appropriately shortened to SMH) reports today:
The Australian Olympic Committee confirmed on Sunday evening that the athletes' village has been deemed uninhabitable in the short term due to significant plumbing and electrical concerns.
In response, the people responsible for this whole disaster International Olympic Committee is scheduling "stress tests" on many of the living units in the city. "Problems include blocked toilets, leaking pipes, exposed wiring, darkened stairwells where no lighting has been installed and dirty floors in need of a massive clean. In operations areas water has come through the ceiling resulting in large puddles on the floor around cabling and wiring," said Australia's Kitty Chiller.
The Italians meanwhile have contracted out of their housing obligations altogether.
So there you have it — the updated scorecard on every disaster imaginable plaguing the Rio summer Olympics before they even begin. Which disaster will take home the gold? Tune in to NBC in August to find out.
And if the thought of all this is just a bit too much to bear, at the very least there's this:
Rio mayor responds to Team #Australia criticism of athletes' village by offering to "put a Kangaroo there to make them feel at home"#Rio2016

— Wyre Davies (@WyreDavies) July 24, 2016
[h/t SMH]
Have a tip we should know? tips@mediaite.com