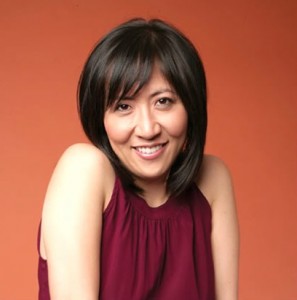 Money was the deciding factor behind Janice Min's exit from Us Weekly, Women's Wear Daily reports:
A few years ago, Us Weekly editor in chief Janice Min signed a contract worth approximately $2 million, but that deal is about to expire, and given the state of the publishing world, that kind of money wasn't on the table this time around. While Us owner Jann Wenner asked Min to stay, in the end they couldn't agree on a new salary number.
There isn't much more than common sense behind claims that Min left because she wasn't pleased with the amount of money she was being offered in her new contract. Min has only gone on the record saying "Money played a role in my decision only in that I've been fortunate to have been well paid for many years and now have the luxury to make this kind of decision."
But given the ever-tightening budgets in the magazine world and the value Min has added to the Us Weekly brand — circulation has jumped to 1.9 million from 800,000 in 2002, when Min joined the magazine as Bonnie Fuller's second in command — it's only reasonable to think she would have liked more money, not less as WWD implies).
Since Min's announcement, Jann Wenner has tapped Mike Steele to step in as "interim editor in chief" or "acting editor in chief," depending on who you ask — Min or a Us Weekly spokesperson. No matter what it says on the masthead, Steele must be cheaper than Min.
One insider described Steele as "a very quiet magazine man that does what he's told." But as another put it, "Jann may keep this guy but wait two months — no one can get along with him [Wenner]."
Given that Min probably wouldn't be able to pull down as much money at another title, everyone is still wondering what's next (well, after editing her wedding album)?
Her decision to depart set off a flurry of speculation as to what she might do next — with some believing Min might already have another gig lined up. As to whether she might land in the new media or television worlds, many observers pointed out it won't be easy. "Name me one magazine editor that has made the successful transition to television," one said.
Hey, maybe she'll follow in Michael Hirschorn's footsteps and try to fix-up some struggling cable channel.
Have a tip we should know? [email protected]