USA Today Blasts Trump in Blistering Editorial: 'Not Fit to Clean the Toilets' of Obama's Library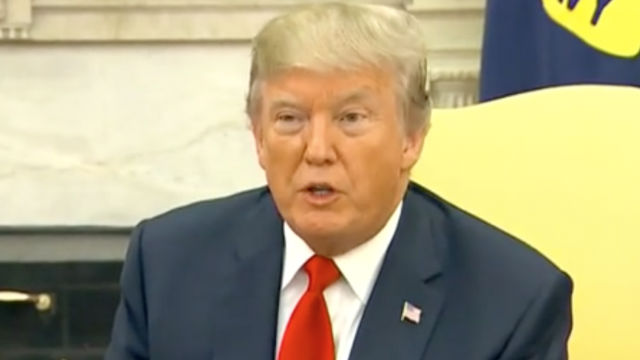 USA Today released a scorching editorial piece yesterday that raked President Donald Trump across the coals for his lewd insinuations about Democratic Sen. Kirsten Gellibrand.
Despite Sarah Huckabee Sanders' dismissal of the president's critics, there are still a lot of people who interpreted Trump's Twitter attacks to mean that Gillibrand would trade sexual favors for campaign donations. The USA Today editorial board agreed, and they ripped the president for how he "pours the gasoline of sexist language and lights the match gleefully knowing how it will burst into flame in a country reeling from the #MeToo movement."
"Rock bottom is no impediment for a president who can always find room for a new low," the blistering op-ed stated. "A president who would all but call Sen. Kirsten Gillibrand a whore is not fit to clean the toilets in the Barack Obama Presidential Library or to shine the shoes of George W. Bush."
The op-ed went on to cite other instances where Trump made deliberately provocative comments and was still able to claim plausible deniability over his exact meaning. The piece also called the president "uniquely awful" as it made the argument that Trump's time in office has had a lot more to do with stirring up sociopolitical fights than actual accomplishments.
"His sickening behavior is corrosive to the enterprise of a shared governance based on common values and the consent of the governed," the piece stated. "A president who shows such disrespect for the truth, for ethics, for the basic duties of the job and for decency toward others fails at the very essence of what has always made America great."
[Image via screengrab]
— —
>> Follow Ken Meyer (@KenMeyer91) on Twitter
Have a tip we should know? tips@mediaite.com