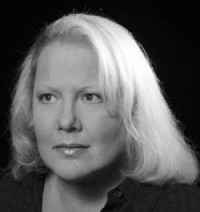 Oh the irony. Reports surfaced yesterday that the two stalwarts of showbiz journalism, Variety and The Hollywood Reporter, are dramatically changing their respective business models in a fight for survival. This was exclusively reported by Nikki Finke, the premier showbiz blogger who many see as not just the future of digital-era reporting, but also the prime reason for the trades decline in relevance and viability.
For a long time, the competition between The Hollywood Reporter and Variety was symbiotic — two stalwarts of showbiz with healthy bottom lines played off one another like other classic America brands: Crest or Colgate? Coke or Pepsi? Oreos or Hydrox?  Then the digital revolution brought new infotainment habits, and when combined with a once-in-a-lifetime ad recession, the trades conservative (backwards?) approach to Internet publishing went from safe to deadly.
Finke reports that Variety will be redefining its paid wall, which means "the website will no longer be free. So online and print content will both be subscriber-based." She also reports that, according to her sources, The Hollywood Reporter is "about to dump its print version."
To Finke's credit, her reporting is decidedly schaudenfreude-free:
In my opinion, this is a necessary step if the financially beleaguered trades are going to survive the current economic downturn. Even if advertising does pick up for other media outlets. Because the contraction in the entertainment industry, and the change to a no-frills attitude regarding lavish awards advertising, has permanently hurt the trades which in turn have tried to staunch the bleeding by massive layoffs. (On a personal note, no matter how hard I compete with Variety and The Hollywood Reporter, I'd hate to see either trade disappear from the showbiz landscape. Too many people work there, and too many people need the niche content.) That said, I've known that Variety spent 6 months intensely studying all its options.
In response to this report, Nielsen Business Media, the parent company of The Hollywood Reporter said to Folio that it will not shut down the print edition of The Hollywood Reporter, though "they continue to explore all options."
If and when they decide to pursue a new option, we'll probably read it first on Nikki Finke's deadline.com!
Have a tip we should know? tips@mediaite.com