Wall Street Journal Appoints Two Editors To Lead Mysterious 'Special Project'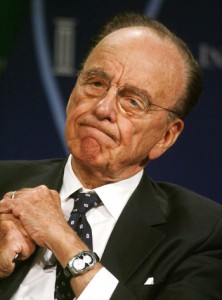 Yesterday, Poynter Online's Jim Romensko posted a memo that Wall Street Journal managing editor Robert Thomson sent to that paper's entire staff. In the message, Thomson announces that two News Corp. employees—Journal Deputy Managing Editor Jim Pensiero and Gabriella Stern, Newswires' Senior Editor for global news—will be leading a new "Special Project" at the company. Pernsiero is to be the project's Editor-in-Chief, while Stern will be his Managing Editor.
This new endeavor is just the latest in a string of recent additions to the WSJ, which include a soon-to-be-launched standalone book review section and the "Greater New York" section that launched in April.
Here's the first paragraph of the memo, which gives a tiny bit of information about the paper's latest enigmatic enterprise:
I am pleased to announce that two of our most talented editorial executives will be leading a Special Project (notice the capital letters) crucial to our success as a company. Jim Pensiero will become Editor-in-Chief and Gabriella Stern will become Managing Editor for the WSJ/DJ Special Project, about which you will be hearing much more in coming days and weeks. In the meantime, my apologies for being necessarily vague. They will have a large and dedicated (in both senses of the word) editorial staff and will be tapping the combined reporting might of The Wall Street Journal and Dow Jones Newswires, which comprise the world's most powerful engine for news and analysis.
Obviously, this news prompts a few burning questions, namely:
1. What could this "Special Project" be?
2. Will it be evil?
3. Assuming the answer to #2 is "yes," exactly how evil are we talking?
Kidding aside, what do you think Rupert Murdoch might have up his sleeve?
[h/t Huffington Post]
Have a tip we should know? tips@mediaite.com