Washington Post Analysis of White House Reporters Finds They're Overwhelmingly White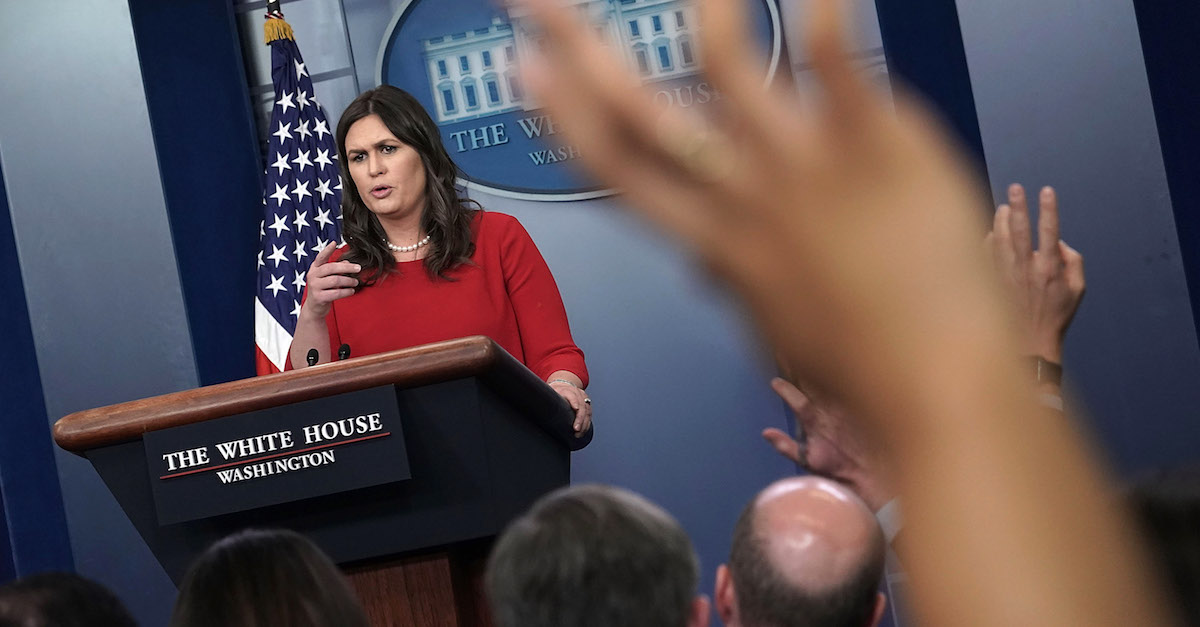 A Washington Post analysis of the White House press corps has found that the overwhelming majority of reporters occupying the briefing room lack racial diversity. In other words, they are mostly white.
???????? https://t.co/WljjAis71e

— Saagar Enjeti (@esaagar) October 1, 2018
According to the analysis, "Politico will have seven reporters on the beat when its latest hire comes abroad next month; none is a minority."
Politico isn't alone in the phenomenon: The Wall Street Journal, Reuters and USA TODAY were also found to have no minority representation among their White House beat. The Associated Press' only had a single African American reporter covering the president.
This useful reporting on the unrepresentative demographics of White House press is brought to you by @farhip, the media reporter for @washingtonpost, which is, coincidentally, the most diverse of America's major print and online news outlets: https://t.co/Y86A0ktTOi pic.twitter.com/Qjm21qN8zg

— Lois Beckett (@loisbeckett) October 1, 2018
Paul Farhi, the reporter who compiled the analysis, noted that while the amount of women in journalism is "gradually approaching parity with that of men" newsrooms have been less successful in racially diversifying their workforce.
According to surveys conducted by the American Society of News Editors, minority journalists accounted for only 16.6 percent of the workforce in 2017. While that number is larger than the 11.3 percent the group found 10 years earlier, the population of minorities in the United States is now at 39 percent.
Newsrooms including the New York Times, who employs seven reporters covering the White House (all white), acknowledge the racial disparity among their D.C. reporters and appear focused to address the issue.
"At the White House currently, our lineup includes gender but not racial diversity, and that is something we're aware of and focused on getting right," New York Times spokeswoman Eileen Murphy said.
Reuters said they "continue to be committed to growing diversity in our newsrooms around the world."
April Ryan, one of the most prominent African American journalists in the press corps, acknowledged "some strides" but ultimately said "there's a long way to go."
"Sometimes you think, 'It would be nice to have a press room that looks like America,'" she said.
[photo via Getty Images]
Have a tip we should know? tips@mediaite.com