Weather Channel Shades Trump by Explaining the Difference Between Weather and Climate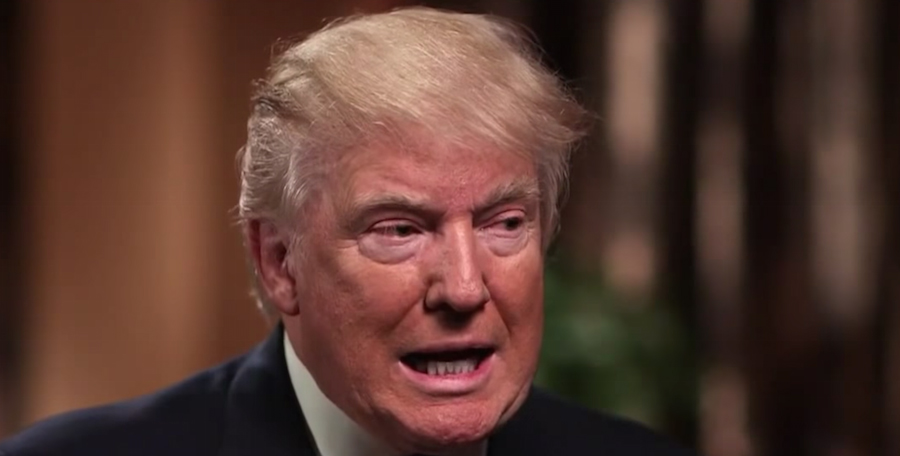 President Donald Trump used the massive cold front currently slamming the eastern seaboard as an excuse to attack the scientific community, specifically those who believe global warming is an actual thing.
Trump, who is currently residing in West Palm Beach where the weather is a balmy 68 degrees, issued this attack via Twitter.
In the East, it could be the COLDEST New Year's Eve on record. Perhaps we could use a little bit of that good old Global Warming that our Country, but not other countries, was going to pay TRILLIONS OF DOLLARS to protect against. Bundle up!

— Donald J. Trump (@realDonaldTrump) December 29, 2017
As many people pointed out online, Trump seemed to conflate weather with climate, which are two words with two entirely different meanings.
Even The Weather Channel got in on the act, sending out a positively brutal missive to the president on Twitter.
1) There is a difference between #weather and #climate.
2) Short-term #cold snaps will continue to occur in a warming climate.
3) 2017 will likely be a top three warmest year on record for the globe.
(Graphic: Univ. of Maine – Climate Change Institute) https://t.co/kzuugeXi80 pic.twitter.com/gueOsp4yvu

— The Weather Channel (@weatherchannel) December 29, 2017
Their tweet linked to an article, titled "Trump Tweets On Bitter Cold and Global Warming, Proving He Doesn't Know Difference Between Weather and Climate." Ouch.
The article correctly noted that this is not the first time Trump has gone to this particular well.
It's freezing and snowing in New York–we need global warming!

— Donald J. Trump (@realDonaldTrump) November 7, 2012
As a matter of fact, he tweets something similar generally when the east coast experiences any kind of harsh weather, with a popular refrain being that we "need" global warming to combat the cold.
It's really cold outside, they are calling it a major freeze, weeks ahead of normal. Man, we could use a big fat dose of global warming!

— Donald J. Trump (@realDonaldTrump) October 19, 2015
TWC continued their takedown of the president's hot take on climate change.
"The Trump administration has proven time and again that it ignores science," they wrote. "Climate is about long-term trends and not short-term weather events."
The site also noted that the cold front could actually be linked to global warming, and not proof refuting its existence.
"Several groups of scientists have found that warming in the Arctic and the resulting loss of sea ice are making it more likely that the jet stream will take dramatic wintertime dips and push intense cold outbreaks into midlatitude areas, such as the eastern U.S.," the article quoted a scientist named Bob Henson.
"These cold waves aren't enough to compensate for the overall warming of the climate across the whole planet."
[image via screenshot]
—
Follow Lawrence Bonk (@sidescrollers) on Twitter
Have a tip we should know? [email protected]