WEED THE PEOPLE: Pro-Pot Group Will Hand Out Free Weed on Inauguration Day in DC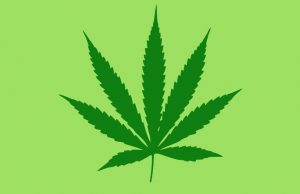 While there many be millions of Americans — 65,844,954 of them to be exact — who are not looking forward to the inauguration of Donald Trump on January 20th, there will be at least some people enjoying the festivities a bit more than others.
A group known as the DC Cannabis Coalition will be handing out free joints on inauguration morning in Dupont Circle to deliver the message that pot prohibition has to come to an end. Adam Eidinger, the founder of the group, said, "The main message is it's time to legalize cannabis at the federal level."
The primary concern driving the action is the growing concern that the Trump presidency won't be so high on the idea of marijuana in the United States. "We are looking at a guy who as recently as April said that they are going to enforce federal law on marijuana all over the country. He said marijuana is dangerous," he said.
Namely, it is Trump's pick for Attorney General, Jeff Sessions of Alabama, who has been most vociferous in his criticism of not only Mary Jane but people who enjoy it. He once bluntly said, "Good people don't smoke marijuana."
Ballot Initiative 71 made it legal in Washington DC to possess up to two ounces of marijuana, and the group's efforts on January 20th to give it away is completely legal within the city limits. In fact, growing the herb is legal as well — it's the selling part that is still illegal. Eidinger clarified, "We don't want any money exchanged whatsoever, this is really a gift for people who come to Washington, D.C."
However, the plan may be at least a little half-baked; the expected 4,200 joints will all be lit up and smoked exactly 4 minutes and 20 seconds into Trump's inauguration speech, though the act of smoking weed in public is forbidden. That's where, Eidinger says, people take personal responsibility for their pot-friendly actions.
"We are going to tell them that if they smoke on federal property, they are risking arrest. But, that's a form of civil disobedience," he said.
[h/t WUSA-9]
Have a tip we should know? [email protected]