WH Sources: Trump 'Had No Idea' If Wiretapping Claims Were True When He Made Them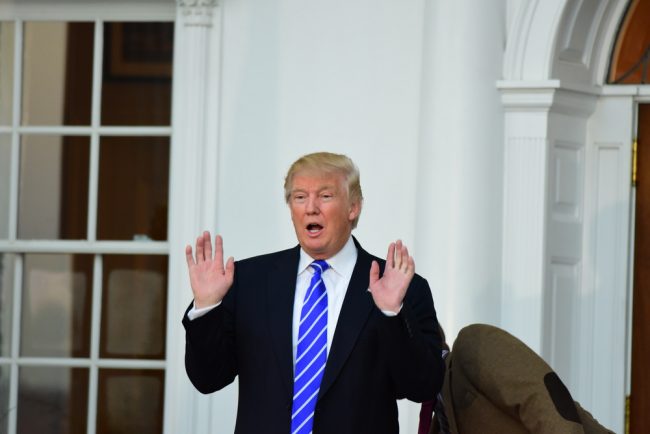 The Weekly Standard editor-in-chief Steve Hayes wrote a behind-the-scenes look Monday into the White House's reaction to President Donald Trump's accusation that the Barack Obama wiretapped his phones, revealing that Trump admitted to staffers he didn't know if the claims were true.
"President Trump's tweets Saturday morning were not part of a deep strategy or clever misdirection play—at least not one known to anyone other than the president himself," he reported based off conversations with sources. "The tweets set off a frantic effort inside the White House to substantiate retroactively what the president had tweeted. Aides collected stories published in sources ranging from Breitbart to the New York Times in order to make their case that he might have been right."
"White House sources acknowledge that Trump had no idea whether the claims he was making were true when he made them," Hayes continued. "He was basing his claims on media reports—some of them months old…"
Despite Trump's private uncertainty, in public he treated the claims as if they were definitely true.
Terrible! Just found out that Obama had my "wires tapped" in Trump Tower just before the victory. Nothing found. This is McCarthyism!

— Donald J. Trump (@realDonaldTrump) March 4, 2017
On Monday, White House officials likewise insisted in public television appearances that Trump made the claims based on intelligence he was privy to. "He has information and intelligence the rest of us do not," said Kellyanne Conway on Fox News.
[image via Shutterstock]
——
>>Follow Alex Griswold (@HashtagGriswold) on Twitter
Have a tip we should know? tips@mediaite.com