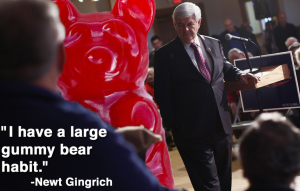 Several months ago, Politico reporter Ben Smith lamented that his blog at the site was being trumped by his Twitter feed. Where once people would refresh his blog for updates, now they could simply follow him on Twitter and know what he was going to post before he posted it. The blog became secondary, slower – a formalized storehouse for organized pieces of information.
In early December, Smith left – walked away from his Politico blog entirely. As of last Monday, he started a new position as editor-in-chief of Buzzfeed, a site known not for news coverage but for sharing viral web content. His announcement stunned media and politics types – and prompted a lot of jokes, mostly good-natured; when switching from the Twitter handle of @benpolitico to @buzzfeedben, Smith adopted a profile image that made light of people's initial perceptions.
Pundits were equally perplexed. When CNN's Howard Kurtz interviewed Smith about the move, he asked, "How do you make [Buzzfeed] into a go-to political site for the junkies?" Or: how do you make Buzzfeed into Politico? How do you turn this new thing into that old thing?
Which is exactly not what Smith is doing. One week in, it's also obviously not what they're trying to do – and Buzzfeed is doing whatever they are doing really well.
The long news story is an artificial construct, one largely predicated on filling a certain amount of printed space. Articles often don't need to be 400-500 words with compelling intros and robust context – they certainly don't always need to be. That's particularly true for a story that unfolds slowly but with depth and a known cast of characters – like a political campaign. One doesn't need to know who Rick Santorum is or background on the Bachmann candidacy if you've been following the campaign – that cuts 200 words right there. And context becomes even less necessary when you use the self-selected audience of Twitter as a key entry point – if you follow Buzzfeed's Rosie Gray, for example, you've already got the primer on what she's covering.
Smith's frustration with his blog was in having to cobble together information that was already out there just for the sake of posting it. It was having to follow the Lego instructions after he'd already played with all of the pieces. What Buzzfeed is doing that works (so far; it's been five days) escapes that: they're giddily making and passing out the pieces for us to play with – and they're doing it quickly. They've had Twitter-savvy staff in place in Iowa and New Hampshire. They've got the existing media-savvy Buzzfeed staff in New York, including new hires Whitney Jefferson and Matt Cherette – the masterminds behind Gawker.TV – and Andrew Kaczynski, whose ability to unearth (often embarrassing) clips of candidates from C-SPAN's archives is remarkable. And they all understand the plan of action.
The team chops up the 2012 universe and mixes in everything that fits. Each person acts as a distributor and a curator, each with his or her own voice. They act as nodes in a mesh of coverage – pushing out Twitter updates, posting brief online updates (for example), writing longer, traditional pieces (for example). (Smith's byline itself won't appear on Buzzfeed until later in the year, part of his exit agreement with Politico.) At the same time, the team curates – culling information from their Twitter feeds, from sources, from some random who-knows-where on the web. And from each other: someone on Twitter quipped that the first rule of being a Buzzfeed reporter is retweeting other Buzzfeed reporters. Smith is the most aggressive curator, his Twitter feed a constant stack of various avatar images as he retweets, relinks, comments, shares, pushes out.
There's another unique aspect to what they're doing. Content comes in three sizes: short (Twitter), medium, long (traditional pieces). That middle ground, the brief updates mentioned above – there's a lot that can be done in that space. It includes video snippets; it includes Matt Stopera's brilliant and evocative photo collections; it includes Buzzfeed's trademark image / quote pairings. It's the space, in other words, that allows for flexibility, innovation, and the embrace of completely non-traditional – but completely accessible – vectors for relaying information. It's the space from which coverage is most likely to go viral. Any one of the bite-sized vignettes created by the team – any Lego piece – could take off. (Nieman Lab's Megan Garber, true to form, spotted this coverage structure coming.)
Consider Gray's story, linked above, about a voter leaning toward Romney because he didn't get to talk to Santorum. This would normally be used as color in a longer article – meaning that, to share the compelling part, you had to share the whole article. And meaning that it was less likely to get passed around again (for example, if someone couldn't find the interesting snippet). In the Buzzfeed model, it stands alone – the content is floating right there on the surface. Individual curators – all of us – can share exactly what we want. It's Pinterest politics. Doubt the commitment to this scheme? Last week, Reuters' Anthony DeRosa noted in a tweet to Smith that each image in Stopera's photosets lacked its own direct link. Smith's response? "On it."
Buzzfeed's coverage of the Presidential race is deliberately non-traditional, and likely wouldn't work as well with an issue that couldn't presume the same baseline of knowledge from its audience. Nor will it take long for other outlets to mimic what they're doing; campaign coverage moves and evolves quickly. But Buzzfeed has a head start – smart reporters, savvy infrastructure.
Which isn't where people expected them to be. One month ago, people chuckled at Smith's bizarre move, one that they snarkily assumed would take him from the world of competitive politics to a world of competitive YouTube clips. Instead, he's unveiled a different, compelling way to cover a political campaign – and other media outlets are figuring out how they can catch up.
Have a tip we should know? tips@mediaite.com