What Happens When You Choose Charlie Sheen as the Spokesman for Your New Condom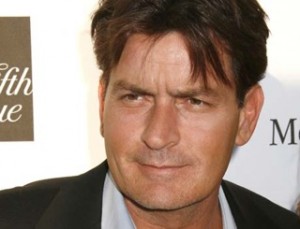 LELO, the Swedish manufacturer of upscale sex-toys, is drawing ire for their controversial decision to tap Charlie Sheen as the spokesman for their new brand of condom.
The Daily Beast's Samantha Allen writes:
Once beloved by feminist sex workers, bloggers, and educators for its sleek vibrator designs, the Swedish adult toymaker is now courting controversy by using a man with a long history of violence against women—both alleged and admitted—to sell condoms. It's a criticism that the company saw coming and tried to deflect in advance.

[…] But for many feminists, Sheen is not just a "divisive choice" but an unacceptable one, especially for a company like LELO. Caitlin Murphy, a writer and sex educator who publicly called out the manufacturer under the hashtag #BoycottLELO, told The Daily Beast that Sheen has eroded whatever feminist goodwill the company once enjoyed.
Sheen announced on Today last November that he was HIV positive, an admission that prompted backlash and a lawsuit from former girlfriends, to whom he had failed to disclose this fact.
A catalogue of sex-toy bloggers and critics have vowed to cease covering LELO products over the decision, citing Sheen's long history of reported abuse toward women and the several derogatory remarks he's made about women in the sex industry.
Despite that, LELO's chief marketing officer told the New York Times last week that Sheen was "the perfect choice for LELO, a tragic reflection of the current situation in sexual health of today, but more importantly, a symbol of change with the strength and the courage to confront key issues head on."
[h/t The Daily Beast]
Have a tip we should know? tips@mediaite.com