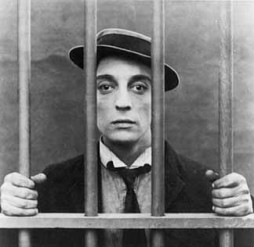 This is sort of strange. Time's national political correspondent Karen Tumulty reports that when she attended President Obama's health care rally in Pennsylvania earlier today she was not allowed to talk to the public.
I arrived at the President's health care speech at Arcadia University in Glenside, Pa., about 45 minutes early, hoping I might chat with some of the Pennsylvanians who were here. No such luck. The press was stuck behind two sets of barriers. I tried asking several times (nicely, I promise) to wander a bit and talk to people, but was told I would have to wait until after the event. (Both the crowd and I had been through security screening.)

Okay.

So after the event, I attempted to talk to people as they left. That effort, too, was shut down by the security people.

So all I can report is this: The President gave a speech on health care this morning. People applauded and cheered. What motivated them to be here, and what bearing this issue might have on their individual lives — well, I can't answer that.
Sound strange? Tumulty certainly sounded shocked. She twittered she had "never run into anything like this before, and I have been a reporter covering politics (and the White House) 4 decades. You can see the entire thing unfold on her Twitter account…free the White House press!!
# @moorehn have never seen anything like this. complained to the university provost. he says he can't do anything. c about 4 hours ago via web in reply to moorehn

Crowd at Obama #hcr event filing out. Security tells me I'm not allowed 2 ask ppl questions UNLESS I LEAVE THE BLDG. #freethewhitehousepress about 4 hours ago via web

@rerutled Security people standing in my way. Some with guns. Not really in the mood to get arrested today. #freethewhitehousepress about 4 hours ago via web in reply to rerutled

At Obama #hcr event–Male heckler: "abortion is not health care." Female responds: "it is for some women." about 4 hours ago via web

@Charmed86 Nope. It's all about the journalism. about 5 hours ago via web in reply to Charmed86

philadelphia inquirer's @tomfitzgerald promises to retweet my protests, "like iran." #freethewhitehousepress about 5 hours ago via web

Sestak arrives at WH #hcr event. Wonder if they will let him onstage. Specter flew in with Obama. about 5 hours ago via web

Not 1 but 2 sets of barriers between press and crowd at Obama #hcr event. "The DMZ," WH reporter tells me. #freethewhitehousepress about 5 hours ago via web

I bet all these people in this gym have some interesting thoughts about #hcr. #freethewhitehousepress about 5 hours ago via web

@WaldenE I even asked politely. #freethewhitehousepress about 6 hours ago via web in reply to WaldenE

A gymful of voters at Obama #hcr event in PA & WH won't let me out of the press pen 2 talk 2 them. Free the White House press! about 6 hours ago via web

Why I hate White House travel: Am at Obama #hcr event in Pa & am being told I have 2 stay in the press pen and can't talk to any … voters. about 6 hours ago via web
Have a tip we should know? [email protected]