White House Kicks Off Press Briefing Criticizing Democrats for 'Needless Obstruction'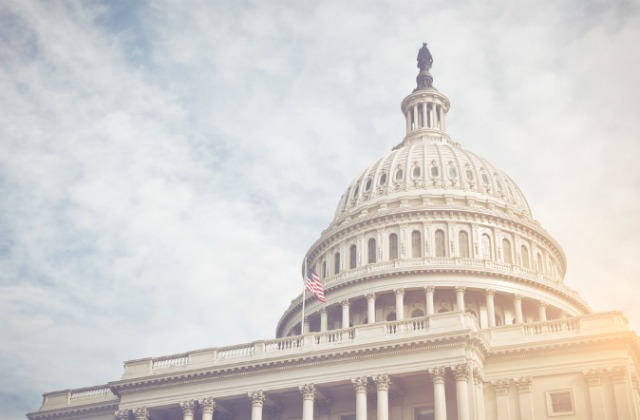 Before the start of today's off-camera press briefing, reporters tweeted that the White House was passing out press releases slamming Democrats for "needless obstruction":
.@WhiteHouse handing out copies of press release on delayed nominations before @SHSanders45 briefing pic.twitter.com/UTxD8R3HiD

— Zeke Miller (@ZekeJMiller) July 10, 2017
Staff handing out copies of this at press briefing: their argument about "needless obstruction" of Trump admin picks by Senate Democrats. pic.twitter.com/RDMePAVYBz

— Jennifer Jacobs (@JenniferJJacobs) July 10, 2017
White House briefing off-camera again today.
WH looking to deflect from DJT Jr. story & focus on Dem obstruction. Here's their handout. pic.twitter.com/9r1vY3Bra0

— Peter Alexander (@PeterAlexander) July 10, 2017
With Sarah Huckabee Sanders most likely getting a lot of questions about Donald Trump, Jr.'s meeting with a Russian lawyer, the White House is making another push to get nominees confirmed.
The press release says that Senate Democrats "have decided to obstruct" not just President Trump, but also "the American people, by refusing to confirm qualified nominations."
Sean Spicer also took to Twitter earlier today to criticize Democrats on the same issue:
Obstruction Alert: No @SenateDems Have Returned Blue Slips, Delaying @POTUS Federal Judicial Nominees https://t.co/AkqOw0oBaH @washtimes

— Sean Spicer (@PressSec) July 10, 2017
And the briefing today (again off-camera) started off with White House Legislative Director Marc Short saying the same:
Marc Short accuses Schumer of running an "Unprecedented campaign of obstruction"

— Zeke Miller (@ZekeJMiller) July 10, 2017
Short says he's calling on us in the media to shine light on Dem obstruction.

— Adrian Carrasquillo (@Carrasquillo) July 10, 2017
[image via Shutterstock.com]
— —
Follow Josh Feldman on Twitter: @feldmaniac
Have a tip we should know? tips@mediaite.com
Josh Feldman - Senior Editor